Employers in Washington state can fire employees who fail a drug test, even if they have a valid recommendation to use medical marijuana, the state Supreme Court ruled Thursday. The ruling came in the case of a Bremerton woman who was fired from her job after testing positive for pot, although she had a recommendation to use marijuana for migraine headaches.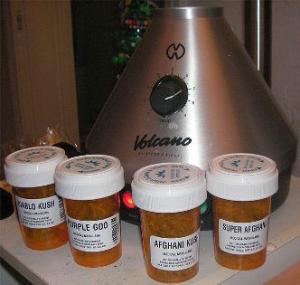 In the case,
Jane Roe v. TeleTech Customer Care Management
, the anonymous plaintiff was pulled out of a training class and fired in October 2006 because she failed a pre-employment drug test. Her attorney argued that the Washington state medical marijuana law implicitly required employers to accommodate medical marijuana use outside the workplace.
But in an 8-1 decision, the state Supreme Court disagreed. The majority noted that the state law explicitly allows employers to forbid on-the-job medical marijuana use, but says nothing about medical marijuana use outside the workplace.
"We hold that [the Washington Medical Use of Marijuana Act] does not provide a private cause of action for discharge of an employee who uses medical marijuana, either expressly or impliedly, nor does MUMA create a clear public policy that would support a claim for wrongful discharge in violation of such a policy," wrote Justice Charles Wiggins for the majority.
But in his
dissent
, Justice Tom Roberts noted that under the medical marijuana law, qualified patients "shall not be penalized in any manner, or denied any right or privilege, for such actions." Roberts added that, "Roe seems to be exactly the sort of person the people intended to protect... Neither I nor the law would require employers to employ drug impaired workers. The law is intended to treat marijuana like any other medication."
If the state high court will not protect the rights of Roe, Roberts wrote, the legislature should step up and do so. "To that end, I urge the legislature to thoughtfully review and improve the act."
But that's no easy process. In California, which has seen a similar state court ruling gutting the employment rights of medical marijuana users,
a legislative effort to provide a fix died in Sacramento last week
.