Criminal cops -- they just keep coming. Oh, and prison guards and Customs agents, too. Let's get to it: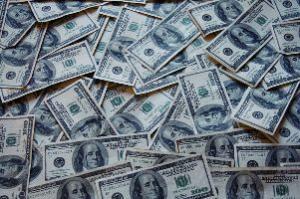 In Huntsville, Texas,
a state prison guard was arrested June 2
on suspicion he planned to distribute heroin. Alejandro Smith, 21, went down in a sting operation after authorities received information that he was smuggling drugs into the Eastham Unit state prison. Smith agreed to pick up a duffle bag of heroin in Huntsville and was busted when he did. He is charged with conspiracy to possess heroin with the intent to distribute. He's looking at between five and 40 years in prison.
In Miami,
a Miami Police narcotics officer was arrested June 2
on charges he took cocaine from a drug bust and used it to pay off informants. Officer Roberto Asanza, 31, is charged with possession with the intent to distribute cocaine after FBI agents found 10 bags of cocaine, heroin, and two bags of weed in his patrol car. Asanza worked in a unit that targeted street dealers. One of his snitches snitched him out. He's looking at up to 20 years in prison if convicted.
In Atlanta,
a former US Customs and Border Protection agent was sentenced June 3
to 13 years in federal prison in a case involving the largest ecstasy seizure of 2010. Devon Samuels, 45, and his wife, Keisha Jones, 30, were among 14 people arrested in December after authorities seized 700,000 tabs of the stimulant drug. Samuels used his security clearance to avoid screening at Hartsfield-Jackson airport. He went down in a sting after carrying $22,000 he believed to be drug proceeds to Jamaica. His ring supplied much of the ecstasy and marijuana coming into the Atlanta area, according to prosecutors. He got eight years for conspiring to launder drug money and attempting to smuggle guns onto an airplane and another five years for marriage fraud. His wife got six months home confinement.
In New York City,
a former NYPD officer was sentenced Tuesday
to 20 years in prison for his role in a string of more than a hundred violent robberies of drug dealers that netted more than $4 million in drug proceeds. Jorge Arbaje-Diaz, 31, was part of a 15-person gang that posed as police officers and robbed dealers up and down the East Coast. Only one other member was actually a police officer. Arbaje-Diaz would use his status as a police officer to gain access to homes, then crew members would bind and torture their victims to find out where drugs and money were kept. Arbaje-Diaz was arrested in 2008 and pleaded guilty to one count each of robbery conspiracy and drug trafficking conspiracy in May 2010.