June 13, 1994: The RAND Corporation releases a study finding that drug treatment programs are seven times more cost effective for reducing cocaine use than law enforcement efforts, 11 times more effective than border interdiction and 23 times more effective than source country efforts.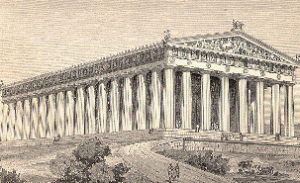 June 12, 1998: US drug czar Barry McCaffrey announces at the United Nations his plan for drug warriors to dominate the Internet by adding a massive number of web sites.
June 15, 1998: Random House publishes Mike Gray's masterpiece exposing the futility of the war on drugs, "Drug Crazy: How We Got Into This Mess and How We Can Get Out."
June 9, 2000: Human Rights Watch releases a study finding that Illinois is the worst state for racial disparity among jailed drug offenders. Illinois' black men are 57 times more likely than white men to be sent to prison on drug charges, and blacks comprise 90 percent of all prison admissions in Illinois for drug charges. Though federal studies show that white drug users outnumber black drug users 5-to-1, blacks make up about 62 percent of prisoners incarcerated on drug charges, compared with 36 percent of whites.
June 14, 2000: Bestselling author, cancer and AIDS patient, and high-profile medical marijuana activist Peter McWilliams is found dead in his home in Los Angeles, California. McWilliams, barred by a federal court order from using marijuana to counteract the extreme nausea caused by his AIDS drugs, is found choked to death on vomit, slumped on his bathroom floor. Prosecutors in the case say they are "saddened by his death."
June 11, 2001: In a case relating to indoor marijuana-growing operations, the US Supreme Court rules that the use by the police of a thermal imaging device to detect patterns of heat coming from a private home is a search that requires a warrant.
June 10, 2004: The New York Times publishes an article about K-Drink, a new beverage containing coca produced by the Peruvian company Kokka Royal Food & Drink. The article reminds readers that "In this region of South America, coca tea is so common and so accepted that it has even been regularly served in the American embassy in Bolivia."