The Connecticut Senate Saturday narrowly approved a bill that would decriminalize the possession of small amounts of marijuana. The vote was an 18-18 tie until Lt. Gov. Nancy Wyman (D), in her position as president of the Senate, cast the tie-breaking vote to put the measure over the top.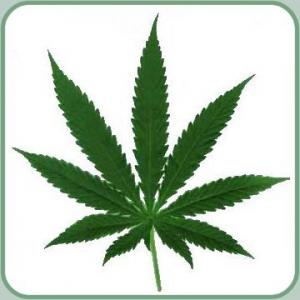 On Tuesday, it passed the House. It is supported by Gov. Dan Malloy (D), who Saturday urged the House to pass it.
Under current law, the possession of "any usable amount" of marijuana is a misdemeanor punishable by up to a year in jail and a $1,000. The fine jumps to $3,000 for subsequent offenses.
The bill,
Senate Bill 1014
, would make possession of less than a half-ounce of pot a civil infraction punishable by a maximum fine of $150. Fines jump to from $200 to $500 for subsequent violations. People under 21 would see their drivers' licenses suspended for 60 days, similar to the punishment for minors in possession of alcohol. Under an amendment by marijuana foe Rep. Toni Boucher (R-Wilton) and accepted by Democrats, anyone thrice cited for small-time possession would be required to seek drug treatment.
Supporters of the bill argued that slapping people with a criminal record for small-time pot possession unfairly burdened them and the criminal justice system, but opponents said it sent the wrong message.
"It puts into jeopardy the future endeavors of such young people," said Sen. Eric Coleman (D-Bloomfield) co-chairman of the General Assembly's Judiciary Committee. "Decriminalizing the use and possession of small amounts of marijuana is a better course and in the best interest of young people whose judgment may not be fully matured."
Senate Majority Leader Martin Looney (D-New Haven) stressed that lawmakers were not legalizing marijuana. "We are not enforcing the use of illegal drugs. We strongly disapprove of their use, but we're trying to realign their punishment that is more appropriate," he said, adding that the state should be focusing its scarce criminal justice resources on dangerous offenders.
But Boucher had dire warnings for Connecticut if the bill passed. "When we do this, and it has been shown in other states that have gone down this path, there is both an increase in use and an increase in crime," said Boucher, who also opposes another bill that would fully legalize the medical use of marijuana.
Senate Minority Leader John McKinney (R-Fairfield) used a version of the discredited gateway theory to bolster his opposition. He told solons his old sister had started with marijuana, then went on to become addicted to cocaine and other drugs before getting clean after treatment.
"For me, a policy that lessens the severity of drug use is a bad one," he said. "I don't believe we should just give up."
After the bill passed the Senate, Gov. Malloy urged the House to approve "a commonsense" criminal justice reform. The state is "doing more harm than good when we prosecute people who are caught using marijuana -- needlessly stigmatizing them in a way they would not if they were caught drinking underage," he said.
Now, the legislature has done as the governor asked. Expect Malloy to sign the bill shortly.