A former Border Patrol agent goes to prison, a former deputy police chief cops a plea, a sticky-fingered former cop gets sent away, too, and a deputy and three jail guards get busted. Let's get to it: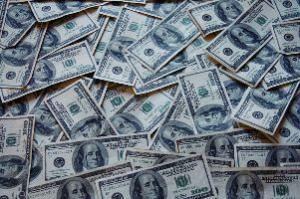 In Atlanta,
a Fulton county sheriff's deputy and three jail guards were arrested June 30
on charges they smuggled drugs and cell phones into the jail. Fulton County Sheriff's Deputy Marvie Trevino Dingle, 34, and detention officers Akil Scott, 31, Derick Deshun Frazier, 31, and Brian Shelby Anthony, 30, are accused of accepting payments to deliver contraband into the Fulton County jail. Anthony faces additional counts for using his position to net more than $26,000 while obtaining or distributing marijuana and cocaine earlier this year. Four non-jail workers were also charged with cocaine distribution outside the jail. The four went down after jail authorities heard rumors of drug sales and brought in FBI agents for an undercover operation. No word on bail or trial dates yet.
In Yorkville, Illinois,
the former Yorkville deputy police chief pleaded not guilty July 6
to charges he stole opioid pain relievers from the department's drug take-back program. Dave Delaney, 37, is charged with possession of a controlled substance and theft of government property. The drug take-back program was designed to allow residents to turn over to police expired and unused prescription drugs for safe disposal, but Yorkville Police became suspicious that some of the turned in drugs were missing and asked the Illinois State Police to investigate. State police found some of the missing drugs in Delaney's possession. Delaney was demoted from his deputy chief position and is currently on unpaid leave with the department. He faces up to three years in prison and heads to court again in late August.
In Muscatine, Iowa,
a former Muscatine police officer was sentenced last Friday
to five years in prison after being caught with cocaine and missing drug money. Scott David Burk, 48, went down after fellow officers in the Muscatine County Drug Task Force searched his home and vehicle and found the dope and currency missing from the task force evidence room. In May, Burk pleaded guilty to misdemeanor possession of a controlled substance, a drug tax stamp violation, and second-degree theft. The latter two counts are both felonies. Burk had been free on supervised release since pleading guilty, but was immediately taken into custody and delivered to the Iowa Department of Corrections in Oakdale. He had been undergoing drug treatment and attending Alcoholics Anonymous while awaiting sentencing.
In Brownsville, Texas,
a former Customs and Border Patrol officer was sentenced July 6
to 17 years in federal prison for taking $500,000 in bribes from a Mexican drug cartel over a 3 ½ year period to allow cocaine and illegal aliens to cross the border unimpeded. Luis Enrique Ramirez, 39, had fled to Mexico after being indicted, but was captured while trying to reenter the US. He pleaded guilty in March to bribery, cocaine distribution, and cocaine conspiracy charges.