[Editor's Note: Drug War Chronicle is trying to track every death directly attributable to domestic drug law enforcement during the year. We're doing it again this year, too. We can use your help. If you come across a news account of a killing or death related to drug law enforcement, please send us an email at [email protected].]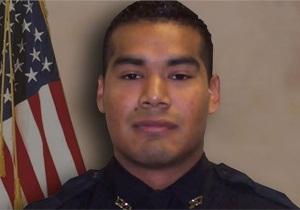 Five people, including a Florida police officer, have died in recent days in incidents related to domestic drug law enforcement. They become
the 49th through 54th persons to die in US domestic drug law enforcement operations in 2011
. Of those 54, three were law enforcement officers.
In North Charleston, South Carolina Wayne Mitchell, 20, died on November 30 after eating an ounce of cocaine while he and his brother, Deangelo, 23, were detained in the back seat of a police car after they were pulled over by police.
According to local media citing police sources
, police car video showed the brothers discussing their situation, and Deangelo was seen removing cocaine from his pants and giving it to his brother. Deangelo, who has a record of previous cocaine arrests is heard saying he can't afford another strike and "one of us gotta do it." Wayne Mitchell swallowed the cocaine and later died at a hospital. It was only three weeks later, after toxicology tests came back, that police announced the death and said they planned to charge Deangelo Mitchell with manslaughter.
In Lakeland, Florida, Lakeland police Officer Arnulfo Crispin was shot in the head on the night of December 18 as he attempted to frisk five men for guns and drugs in a local park. He died of his wounds three days later.
According to police
, Crispin radioed in that he was getting out of his patrol car to talk with "suspicious subjects." Two of the men present told police Crispin asked the men for their consent for a "pat-down" search for weapons and/or illegal drugs, and as he was searching them, Kyle Williams, 19, pulled a weapon and shot him. At that point, everyone fled the park, leaving Crispin lying on the ground. Another Lakeland police officer sent as back-up arrived on the scene minutes later to find Crispin had been shot. Williams has been arrested and is facing murder charges.
In St. Louis, Anthony Lamar Smith, 24, was shot and killed by a St. Louis police officer on December 20.
According to police
, officers on routine patrol saw a transaction they suspected was a drug deal take place outside a chicken restaurant. As officers approached, one man ran off on foot, while Smith jumped into a car and fled. Police said he drove the vehicle toward them, so one officer fired a shot, but didn't hit Smith. Police chased Smith's car until it spun out, and a police car hit Smith's car, causing the air bag to deploy and blocking the cops' view of the driver. Smith refused demands to get out of the car, and when one of the officers tried to move the air bag to get a view of Smith, he saw him reach under his seat and fired shots, killing him. Police said they searched the vehicle and found a gun and suspected narcotics. A police investigation of the incident is under way.
In Houma, Louisiana, Wayne Michael Williams, 27, died December 21 after being tasered by police as he tried to swallow plastic bags of suspected cocaine, heroin, and marijuana.
According to local media citing police sources
, Williams was stopped by narcotics agents after they saw him exchange an object with another man. Police said he tried to swallow something and drive away as agents approached. They tasered and handcuffed him before noticing he wasn't breathing. Medical workers pulled a bag of suspected cocaine out of his throat in the ambulance and another containing suspected heroin and marijuana was removed at the hospital.
Williams' death drew sharp criticism from his relatives and residents of the trailer park where he was stopped, who have accused the Terrebonne Narcotics Task Force of heavy-handed tactics and harassing the community. But Terrebonne Sheriff Vernon Bourgeois said his office has completed an internal review and cleared all the officers to return to duty.
In Camden, New Jersey, Eddie Velazquez, 29, was shot and killed by a state trooper December 23 behind a liquor store in what police called "a high crime area."
According to police
, troopers were in the area to investigate suspected drug activity. When one trooper approached the SUV Velazquez was sitting in, he accelerated in reverse, striking and dragging the trooper. He then pulled forward and struggled with the trooper, who then shot him. He was pronounced dead at the scene. Police said he was carrying a loaded .45 caliber handgun in the pocket of his sweatshirt, but they did not say he had shot it or brandished it.
State troopers are patrolling Camden under orders from New Jersey Gov. Chris Christie (R), who deployed them there earlier this month in response to a rash of deadly violence. Christie said at the time the troopers would provide "a visible surge" in uniformed officers on Camden's streets.