So much is going on in the world of medical marijuana that we cannot adequately cover it all through news briefs and the occasional feature article. The news briefs and feature articles will, of course, continue, but we now include a weekly medical marijuana update at least noting all those stories we are unable to cover more comprehensively. Here's the second one:

National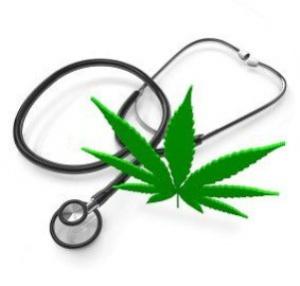 Last Friday, responding to questioning from Rep. Jared Polis (D-CO), Attorney General Eric Holder reiterated the Justice Department's support for its 2009 Ogden memo, which said the use and sale of medical marijuana in states where it is legal should be a low priority for federal prosecutors.

"What we said in the memo we still intend, which is that given the limited resources that we have, and if there are states that have medical marijuana provisions... if in fact people are not using the policy decision that we have made to use marijuana in a way that's not consistent with the state statute, we will not use our limited resources in that way," Holder said. "Where a state has taken a position, has passed a law and people are acting in conformity with the law -- not abusing the law -- that would not be a priority with the limited resources of our Justice Department," Holder said.

Arizona

Last Friday, a former nurse fired from Verde Valley Community Hospice because she is a medical marijuana user filed a lawsuit seeking damages in Maricopa County Superior Court. Arizona's medical marijuana law contains an anti-discrimination provision that says an employer may not make decisions on hiring, firing or discipline based on the person's status as a registered medical marijuana patient. The law even says that a positive drug test for marijuana from someone who is a registered user cannot be used against that employee unless the person either used, possessed or was impaired at the worksite. This case will be the first test of that law.

On Monday, a US district court judge harshly criticized the state's medical marijuana lawsuit, saying Arizona had to pick a side in the conflict over state and federal law. Judge Susan Bolton did not dismiss the case, saying she would issue a ruling later, but she told state attorneys she would throw it out unless the state decides whether or not to support its own law. Gov. Jan Brewer (R) filed the lawsuit in May, stalling the state's medical marijuana dispensary permit process.

On Wednesday, responding to the court's criticism, Gov. Brewer decided the state will argue that federal law preempts the state medical marijuana law and ask Judge Bolton to rule the state cannot regulate and permit medical marijuana dispensaries.

California

On December 7, the Live Oak City Council voted to ban residents from growing their own medical marijuana. The council cited "an unbearable stench and fear of violence." A final vote on the ban is set for next week, and the ban would take effect 30 days after that, on January 20.

On December 8, the La Puente City Council voted to order one dispensary shut down and gave another until February to show that it has not recouped costs of opening. The city banned medical marijuana dispensaries last year, but allowed some to continue operating temporarily during an amortization period while they attempt to recoup their investment costs.

On December 8, a Pomona police SWAT team raided the Natural Remedies dispensary. Police had a search warrant. A Rialto man was arrested on suspicion of possession of marijuana for sale. Police seized a pound of weed, cash, and weapons.

Last Friday, the Marin Alliance for Medical Marijuana announced it would close its doors as of this weekend. MAMM, the state's oldest dispensary, had been targeted by federal prosecutors. Another Marin County collective, Medi-Cone, shut down last week because of scrutiny by federal authorities.

On Tuesday, the Shasta County Board of Supervisors unanimously adopted an ordinance banning medical marijuana dispensaries in unincorporated parts of the county and narrowly passed a second law hours later regulating pot growth for county residents. The cultivation ordinance bans growing inside residences, but allows it in detached accessory structures and sets limits for outdoor growing regardless of how many patients live at a residence.

On Tuesday, the Mendocino County Board of Supervisors voted unanimously Tuesday to support the idea of lifting federal marijuana prohibition for states that have marijuana laws in place. "Inconsistencies in local, state and federal law create challenges within our public safety system network and criminal justice system. There are a record number of ballot initiatives in the coming election cycle calling for the legalization of marijuana. Mendocino County supports the regulation, legalization, and taxation of marijuana," the supervisors said.

On Tuesday, the Lake County Board of Supervisors voted to close all dispensaries in the county's jurisdiction. The board had approved an ordinance allowing up to five dispensaries in August, but that ordinance was overturned after advocates began a referendum petition to undo it. Supervisors then voted to rescind the ordinance, making dispensaries illegal in the county. The 10 dispensaries in the county will have 30 days to shut down.

On Tuesday, the Humboldt County Board of Supervisors approved a temporary moratorium on new dispensaries. The board cited uncertainty about whether local governments can regulate dispensaries in the wake of the Pack vs. Long Beach case, in which the court held that federal law preempted Long Beach's right to regulate marijuana. The moratorium will not affect the county's three existing dispensaries.

On Tuesday, the Riverside County Board of Supervisors voted to authorize its attorneys to sue any dispensaries in unincorporated areas of the county unless they close immediately. The county has banned dispensaries from operating in unincorporated areas of the county since 2006. Nonetheless, county officials estimate that at least 36 dispensaries are open in violation of the ban.

Colorado

Colorado Gov. John Hickenlooper (D) will not join fellow governors Lincoln Chafee (I) of Rhode Island, Christine Gregoire (D) of Washington, and Peter Shumlin (D) of Vermont in petitioning the federal government to reschedule marijuana, but the state of Colorado will independently seek rescheduling. Colorado's medical marijuana law requires the Colorado Department of Revenue to make the same request of the feds by no later than January 2012. State officials said that will be done.

The number of registered medical marijuana patients has declined dramatically from its peak of more than 128,000 in June. As of the end of October, the state's registry showed only 88,000 patients. It's unclear what the decline means. Some patients could be dropping out temporarily because registration costs will drop next year, but the state has at least 4,200 applications on hold because of problems with doctors' signatures, and 30,000 applications were in the system as of the end of last month.

Michigan

Last Friday, state and local police raided three medical marijuana dispensaries in Tuscola, Sanilac and St. Clair counties Friday for alleged involvement in the the illegal trafficking of marijuana. They included the Blue Water Compassion Center and a private residence in Kimball Township, as well as Blue Water Compassion Centers in Denmark Township in Tuscola County and Worth Township in Sanilac County. Police confiscated marijuana and marijuana-laced tinctures, topical oils, capsules, and medicated edibles. Patient files, money and toys donated to Toys for Tots also were taken, but no arrests were made. The three centers are owned by Jim and Debra Amsdill. Combined, the centers have about 26 staff and roughly 3,500 members.

New Jersey

Last Friday, the state Agriculture Development Committee ruled that medical marijuana may be grown and processed on preserved farms. Preserved farms are areas designated only for agricultural usage. The committee's move came after residents of Upper Freehold implored it not to recognize medical marijuana as an agricultural crop allowed on preserved farmland. They also criticized the process that allowed a federally outlawed drug to be grown and distributed here in the first place. The Breakwater Alternative Treatment Center has expressed interest in at least five properties in Upper Freehold as sites for growing medical marijuana, and some of them are preserved farms.