The House of Representatives voted last Thursday to pass HR 1254, the Synthetic Drug Control Act of 2011, which would criminalize not only synthetic stimulants ("bath salts"), but also synthetic cannabinoids ("fake pot") marketed under names such as "K2" and "Spice."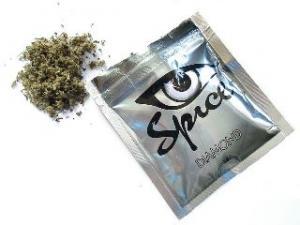 The bill passed on a
roll call vote
of 317-98. Sixteen Republicans joined with 82 Democrats to vote against the prohibitionist measure.
At least 40 states have passed bans on the new synthetic drugs, and the DEA has placed both fake pot and bath salts under emergency bans. The bill would make both sets of substances Schedule I drugs under the Controlled Substances Act, which would pose substantial impediments to researching them. Scientists have warned Congress that placing the synthetic drugs under Schedule I will have a chilling effect on ongoing efforts to explore treatments for a range of diseases and disorders.
Under the bill, prison sentences of up to 20 years could be imposed for the distribution of even small quantities of the new synthetics.
Seeking some small solace in the wake of the vote, Bill Piper, national affairs director for the
Drug Policy Alliance
, which had lobbied to defeat the bill, said it was "significant" that nearly a hundred members of the House had broken with drug war orthodoxy to vote against the bill.