Confronted with the rising popularity of new synthetic drugs, Congress is responding in a reflexive prohibitionist manner. Last month, bills aimed at banning the substances moved forward in Congress, despite the protests of advocates and businessmen that lawmakers are simply repeating the mistakes of drug prohibition.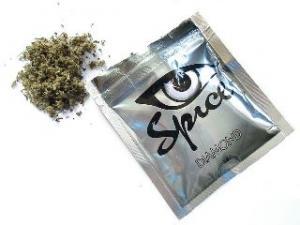 The bills are aimed at two distinct classes of designer drugs -- synthetic cannabinoids or fake marijuana sold under names such as Spice and K2, and the synthetic methcathinone derivatives mephedrone and MDVP commonly sold as "bath salts" under names such as Ivory Wave that produce a high likened to those of cocaine, methamphetamine, or ecstasy.
A number of states have moved against fake weed or bath salts or both. In action earlier this year, the DEA imposed a temporary emergency ban on fake weed, but it has not moved yet against bath salts. Now, Congress is poised to get in on the action.


H.R. 1254
, the Synthetic Drug Control Act of 2011 and its Senate companion bill,
S. 605
would make both fake marijuana and bath salts Schedule I controlled substances, like LSD, heroin, and marijuana. They also attempt to block new designer drugs by banning whole classes of similar chemical compounds. And they seek to expand the period for which the DEA can impose an emergency ban on a new drug, which the agency did earlier this year with synthetic cannabinoids. That bill was moving in House committees last week.
Two other bills that would do essentially the same thing have also been filed in the Senate. They are
S. 409
, introduced by Sen. Charles Schumer (D-NY) and
S. 839
, sponsored by Sen. Amy Klobuchar (D-MN). These bills, though, are aimed only at bath salts. (An additional House bill,
H.R. 1571
, identified by the Library of Congress legislative tracking system as related to S. 409, has not moved out of committee.)
The bath salts drugs have been associated with spectacular bad reactions, including increased blood pressure, increased heart rate, agitation, hallucinations, extreme paranoia and delusions, and some reports of violent behavior. Fake weed has been associated with less dangerous bad reactions, including confusion, nausea and panic attacks.
The American Association of Poison Control Centers
warned in May
that it had seen a nine-fold increase in bath salts-related calls over the previous year, and that was with less than half the year gone. Last year, centers reported 302 calls; as of May of this year, they had received more than 2,200 calls.
That would clearly seem to suggest that use of bath salts is on the rise, but what it means beyond that is not so clear. Without a handle on actual use levels, it is difficult to determine how frequent such adverse reactions are, or how they compare to reported adverse events with other drugs.
Still, Mark Ryan, director of the Louisiana Poison Center, said the substances are the worst he has seen in 20 years at the poison center. "These products create a very severe paranoia that we believe could cause users to harm themselves or others," he said.
Oddly enough, for drugs that are touted as being so horrible, evidence from Britain suggests that somebody likes them quite a bit. According to a report last month in the
Guardian
, which cited recently released scientific research, "Mephedrone is more popular among UK clubbers than ecstasy despite being banned."
"The legal status wasn't considered important," said Fiona Measham, a criminology lecturer who led the research. "Among the people we spoke to, I was surprised how much they liked it, how much they enjoyed it. They wanted to take more and were prepared to seek it out and buy it on the illegal market."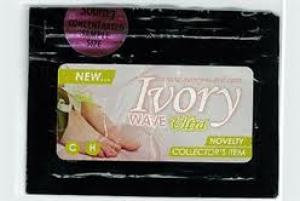 But Congress isn't paying attention to foreign researchers. In a statement typical of congressional discourse on the issue, in a hearing last week, Rep. Charles Dent (R-PA), the sponsor of HB 1254, first listed a number of anecdotal scare stories, then proceeded to warn his colleagues that the drugs were not innocent. "These substances are marketed with innocent sounding names," he said, "but these labels are total misnomers designed to facilitate their legal sale. These drugs have no legitimate medicinal or industrial purposes."
"We are in a new era of drugs," said Sen. Diane Feinstein (D-CA), as she prepared to deal with them with the same tired approach Congress has taken with other drugs -- by banning them.
There is a better way, said reform advocates and representative of trade groups.
"Lawmakers are poised to repeat mistakes from the past by creating ineffective laws that will criminalize more people and drive these substances into the illicit market," said Grant Smith, federal policy coordinator with the
Drug Policy Alliance
. "History has clearly shown that prohibiting a drug makes it more dangerous, not less. Instead of more failed drug prohibition
,
Congress would be much more successful with an approach that restricts how these drugs are marketed, provides comprehensive drug education, and has strict age controls. To best reduce the harms of these drugs, Congress should instead support rigorous scientific study to better understand what is in these products, and establish a robust system of regulation and control of the synthetic drug market."
"This application of the law is irresponsible," said Daniel Francis, executive director of the
Retail Compliance Association
, which represents retail outlets that sell (or sold) K2 as he addressed HB 1264. "It is the most irresponsible thing a lawmaker can do, an act of prohibition. I hope they wear the responsibility of the consequences of these acts on their minds forever. This law will force even less understood compounds into the market."
"This legislation comes at a time when Washington is seeking to reduce federal spending. Yet, enforcing a federal ban on synthetic drugs isn't going to be cheap and we already know from marijuana prohibition that this approach won't work," said Smith. "The irony is that the only reason that people use synthetic marijuana is because the real thing is illegal. But passage of this legislation will only further escalate the war on drugs, send more people to jail, exacerbate health harms, and ignore four decades of comprehensive research and review that confirms the war on drugs approach has failed," he added.
"The bill covers some potential ingredients in herbal incense products, by no means all, and these ingredients are invisible, no one, no police officer, or retailer can tell what is in the product, if it is legal or not, and this law provides no direction whatsoever in how one is to determine this," pointed out Francis.
The Retail Compliance Association, which sent a
letter of concern
to Congress about the issue in April, expects that its efforts to block passage of HB 1264 this year will be in vain. But that doesn't mean it is rolling over and playing dead. Instead, the group said it is forming a coalition to file a legal challenge to the bill "immediately after it passes."
It has taken decades to get past the hysteria and fear-mongering surrounding traditional drugs, and that is a task that is by no means completed. It would be nice if we didn't have to go through the same sort of rigmarole with these new designer drugs, but we do. At least this time around, there are people around from the beginning who and willing to stand and fight.