A medical marijuana initiative could be headed for the November 2012 ballot in Massachusetts. An advocacy group called the Massachusetts Patient Advocacy Alliance announced Tuesday that it had filed an initiative petition that would allow seriously ill patients to register with the state and be protected from arrest for using marijuana as a medicine. [Update: The official initiative campaign is now online as The Committee for Compassionate Medicine (CCM). Mass. Patients will continue as an advocacy group after Election Day.]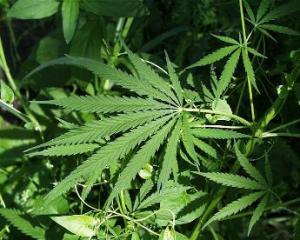 People with cancer, AIDS, multiple sclerosis, and other debilitating conditions could join a patient registry upon receiving a written recommendation from a physician. They would obtain their medicine from state-regulated nonprofit treatment centers. The state Department of Health would oversee the program.
The group handed in the 10 signatures needed to begin the petition process Tuesday, one day ahead of the August 3 deadline to make the 2012 ballot.
There were hints this was coming. Two weeks ago, Massachusetts ACLU field director Whitney Taylor told the
Boston Herald
advocates might file an initiative at least in part to pressure the state legislature, which has a medical marijuana bill,
House Bill 625
, before it.
"Our goal is the legislature, but there is a possibility they won't act before May of 2012," said Taylor, who helped lead the successful 2008 ballot drive to decriminalize possession of up to one ounce of marijuana. "What's the hurt in moving forward and having all avenues available to us?" Taylor asked. "Regardless of what happens, we now have options."
If it comes to it, both polling and previous election data suggest a medical marijuana initiative can win in Massachusetts. In last November's election, voters in nine districts were asked if they wanted their representatives to vote for medical marijuana, and they said yes in all nine.
Similarly, a
Suffolk University poll
found that a whopping 81% (and even 70% of Republicans) said they approved of allowing "seriously ill patients to use, grow, and purchase marijuana for medical purposes if they have the approval of their physicians." And Massachusetts voters passed pot decriminalization in 2008 with 65% of the vote.
Whether or not this initial filing marks the beginning of a serious initiative campaign or not, advocates have just put Bay State lawmakers on notice that if they can't get the job done at the statehouse, the voters just might do it for them at the polls next year.