America is on the cusp of majority support for marijuana legalization, but legalization is not inevitable and it's up to activists and the multi-billion-dollar marijuana industry to start throwing their weight around to make it happen, US Rep. Jared Polis (D-CO) told an overflow crowd during the keynote address at NORML's 40th annual conference at the Grand Hyatt Hotel in downtown Denver Saturday afternoon.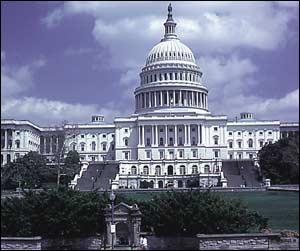 "I am optimistic that we will reach a day when America has the smart, sensible marijuana policy that we deserve," Polis told an attentive audience. "But it could go either way. We could return to the dark ages of repression, or we could be on the eve of a new era of marijuana legalization. Your efforts will help determine which route this country takes and the legacy of this generation of activists on what marijuana policy looks like. Together we can accomplish this," he told the crowd.
Polis said that he would file a marijuana legalization bill this session in Congress. The language was still being developed, he added. He is also working on a bill that would address problems the medical marijuana industry is having with banks, he said.
"Marijuana policy is really coming of age," the businessman turned politician said. "Our Colorado model is very exciting," he added, touting the vibrant local medical marijuana industry on display for conference attendees from across the country. "In my last two elections, even my Republican opponents were for legalization. It's become a very mainstream value here."
That assertion is likely to be put to the test next year. Colorado and national drug reform groups have already announced they plan to put a legalization initiative on the ballot for 2012. A similar initiative in 2006 got 44% of the vote, but that was before the state's medical marijuana boom and its resulting economic impact. While the medical marijuana boom may have created a backlash, its economic benefits could counter that, Polis suggested.
"The marijuana industry here generated $1.7 billion last year and thousands of jobs," he pointed out. "It has created jobs, and jobs in ancillary businesses, it has filled storefronts and filled our alternative newspapers with ads, it has created work for lawyers and accountants, it has created tax revenues. There is a direct nexus to jobs and the economy and deficit reduction," he said.
"We are at a tipping point, on the unprecedented cusp of legalization," Polis told the audience. "The progress at the state level has led the way, but it won't come nationally until it happens in a critical mass of states. Then there comes much more pressure on Congress to legalize and regulate at the national level. Our streets will be safer and our economy stronger."
While no state with the partial exception of Alaska has legalized marijuana, that critical mass could come sooner rather than later. In the best case scenario, the entire West Coast and Colorado could legalize through the initiative process by the end of next year. Meanwhile, legislative efforts at legalization are advancing in New England and the Northeast.
Polis has emerged as one of a handful of US representatives who have publicly supported marijuana legalization or decriminalization. Others include Reps. Barney Frank (D-MA), Peter Stark (D-CA), and Ron Paul (R-TX). While the Obama administration has been arguably sympathetic to medical marijuana -- although recent raids and some US attorneys' statements have raised activists' hackles -- Polis wants a legalization bill to protect patients in medical marijuana states in the event of a less friendly future administration, but to go further as well.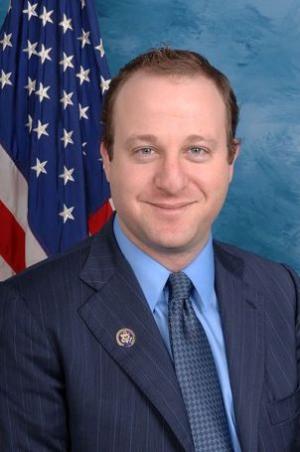 Polis has demonstrated before that he is not afraid to go public with his anti-prohibitionist views. At the end of last month, he appeared at the National Press Club in Washington, DC, standing alongside representatives of the newly-formed medical marijuana industry lobbying group, the
National Cannabis Industry Association
.
"Ending the failed policy of prohibition with regard to marijuana will strike a major blow against the criminal cartels that are terrorizing Americans and Mexicans on both sides of the border," he said at that time.
Polis
wrote a letter
to Attorney General Eric Holder last February asking him to ensure the feds complied with its October 19th memo on respecting state law. "Treating drug policy as primarily an issue of public health, as opposed to an issue of criminal justice, is both practical and compassionate and it has been and will continue to be supported by the voters of Colorado," he said then.
Polis is a Democratic progressive, and marijuana legalization fits squarely into a progressive agenda he has created with his
Fearless Campaign
, which also emphasizes education reform, immigration reform, food security, net neutrality, and gay, lesbian, and transgender issues.
"Close to half of Americans support legalization, yet progress is Congress is still far away," Polis said Saturday. "That's why I launched the Fearless Campaign. It's really about informing you about what's happening on Capitol Hill and empowering you to speak truth to power. We want the advocacy community tied in. These are transforming issues that are too hot to handle, but too important to ignore. Politicians need to know they're not alone, that you have their backs," he said.
"I think Americans are ready for a serious discussion about tough issues," Polis continued. "Reforming our failed drug policies is a prime example of that. Our policy of marijuana prohibition is a failed policy that doesn't make our communities safer, while driving legitimate economic activity underground."
Efforts at legalization are growing close to fruition on both coasts, and with representatives like Jared Polis now holding forth in Congress, even that august institution is being infected with the legalization virus. The times, they are a-changing.