It was a law enforcement trifecta in support of California's Proposition 19 Monday, with a phalanx of police, prosecutors, and judges coming out in support of the marijuana legalization initiative in a pair of early morning press conferences in Oakland and Los Angeles and a teleconference later in the day for those unable to attend the live events. The endorsements come with Prop 19 in a very tight race and Election Day just seven weeks away.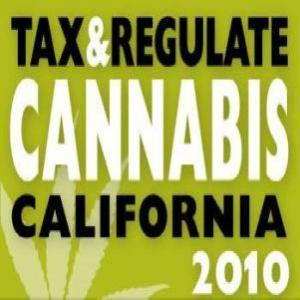 While, unsurprisingly, a large number of California law enforcement officials have come out in opposition to Prop 19, Monday's events were designed to show that law enforcement opposition to marijuana legalization is by no means monolithic. Organizers of the events also released a
letter endorsing Prop 19
signed by dozens of current and former law enforcement officials.
"As police officers, judges, prosecutors, corrections officials and others who have labored to enforce the laws that seek to prohibit cannabis (marijuana) use, and who have witnessed the abysmal failure of this current criminalization approach, we stand together in calling for new laws that will effectively control and tax cannabis," the letter read. "As criminal justice professionals, we have seen with our own eyes that keeping cannabis illegal damages public safety -- for cannabis consumers and non-consumers alike. We've also seen that prohibition sometimes has tragic consequences for the law enforcers charged with putting their lives on the line to enforce it. The only groups that benefit from continuing to keep marijuana illegal are the violent gangs and cartels that control its distribution and reap immense profits from it through the black market. If California's voters make the sensible decision to effectively control and tax cannabis this November, it will eliminate illegal marijuana distribution networks, just as ending alcohol prohibition put a stop to violent and corrupting gangsters' control of beer, wine and liquor sales."
The same themes were reprised in the three press conferences Monday. "I was with the LAPD when Nixon declared the 'War on Drugs' over 40 years ago and was one of the 'generals' on the front lines who helped implement that same failed drug policy that is still in effect today," said Stephen Downing, a retired deputy chief of police with the LAPD who is now a speaker with the group
Law Enforcement Against Prohibition
(LEAP). "During my career, I not only saw the ineffectiveness of our marijuana laws up close but also witnessed the harm our prohibition approach inflicts on public safety. By keeping marijuana illegal, we aren't preventing anyone from using it. The only results are billions of tax-free dollars being funneled into the pockets of bloodthirsty drug cartels and gangs who control the illegal market."
Former LAPD sergeant and Los Angeles County deputy district attorney William John Cox added, "This November, Californians finally have a chance to flip the equation and put drug cartels out of business, while restoring public respect for the criminal laws and their enforcement by passing Proposition 19 to control and regulate marijuana."
"This is a very, very good opportunity to increase safety on our streets and highways, get officers out of drug law enforcement and back on patrol," said LEAP executive director Neill Franklin, a now retired 34-year law enforcement veteran. "In addition, it will give up more cops on the streets to focus on drunk and drugged driving. All of our police officers are trained in drug recognition,and this is an opportunity to get more cops out stopping vehicles and checking for those who are driving impaired."
Former San Jose police Chief Joseph McNamara, now a research fellow at Stanford University's Hoover Institute, also took to the podium in support of Prop 19. "I've been studying drugs for years," he said, relating how he rose through the ranks of the NYPD before becoming chief in Kansas City and then San Jose. "We learned pretty quickly in New York that the people we were arresting were low-level offenders. All the arrests weren't doing any good. As cops, we felt the community would be better off if we were arresting robbers, burglars, and rapists. Enforcing prohibition took us away from protecting people on our beat," he said.
"I signed onto Prop 19 because I think it is a real opportunity for the voters to eliminate somewhere between 40 million and 200 million crimes overnight by making legal behavior that is today wasting so many law enforcement resources," McNamara continued. "Prohibition hasn't reduced the use of marijuana, and it also produces enormous funding for the cartels and the drug gangs. And violence, not because people are getting stoned on marijuana, but by the whole gangster syndrome that exists with prohibition driving prices up."
Passage of Prop 19 would be a "game changer," McNamara said. He challenged the media, which has been closely scrutinizing the measure, to apply the same rigorous evaluation to marijuana prohibition itself. "They are ignoring the details of the status quo," he said. "What do we have with this costly war against marijuana?" he asked. "Widespread violence, more use than if it were manufactured legally, and tremendous disrespect for the law."
Former federal prosecutor and California Superior Court Judge James Gray also spoke in support of Prop 19. "I was basically a drug warrior until I saw that the tougher we get with regard to nonviolent drug offenses, the softer we get with everything else because we only have so many resources in the criminal justice system," he said.
Gray also addressed the opposition's "what about the kids" argument by turning it on its head. "We are corrupting our children, not because of marijuana, but because of marijuana prohibition," he argued. "We are putting our children in harm's way. Ask our young people what's harder to get, beer or marijuana, and they will tell you it's easier to get marijuana, because alcohol is regulated and controlled by the government, and illegal marijuana dealers don't ask for ID."
Calling the Prop 19 vote "probably the most important election of my lifetime," Gray said the voters are ahead of the politicians. "I think we have a pretty good chance of doing something good for our state and for the country by passing Prop 19," he concluded.
Monday's law enforcement endorsements are just the latest in a long and ever-growing list of
people and organizations lining up to support the measure
, including labor unions, the National Black Police Association, the NAACP, doctors, politicians, political parties, and many more. Let's hope that list grows much longer in the remaining weeks until election day on November 2.