Proposition 19, California's tax and regulate pot initiative, has received yet another large late donation, this one from Progressive Insurance founder Peter Lewis, who announced Saturday he was donating $209,500 for the effort.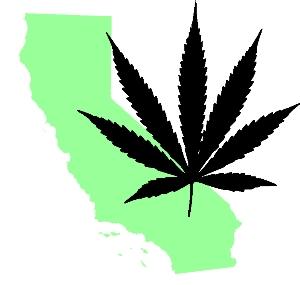 "I'm supporting the campaign because I support common-sense reform of the nation's drug laws," Lewis said Saturday in a statement. "I admire the effort, energy and commitment of the people involved in the campaign, and want to help them get their message out to the voters."
The initiative would legalize the possession of up to an ounce of marijuana for adults 21 and older. They could also grow up to 25 square feet of pot and possess the harvest. Cities and counties could permit, tax, and regulate commercial marijuana sales and cultivation.
Prop 19 holds a less than three-point lead in the
Talking Points Memo Polltracker
average of the 15 polls taken on it so far this year. Prop 19 has 46.8% in the poll average to 44.5% against, with less than 10% undecided. [Editor's Note: As of Wednesday night, the poll tracker did not reflect a new SurveyUSA poll that had the initiative up 48% to 44%.] Only four of the 15 polls have shown it losing, but with support under 50%, voter turnout and the undecideds will be critical in achieving victory.
The closeness of the race has inspired
a surge of late donations
to the campaign, including $170,000 from Facebook co-founders Dustin Moskovitz and Sean Parker and $75,000 from Dr. Bronner's Magic Soap heir David Bronner and $25,000 from Washington, DC's Capitol Hemp earlier this month. Since then, in addition to the funds from Lewis, the Prop 19 campaign committee has also received $19,000 in $1,000 or more contributions.
By contrast, the opposition Public Safety First campaign, which had only $54,000 in the bank at the end of September, has received only one large donation, for $25,000, since then. Still, neither campaign has the funds for a last minute TV ad blitz, and for Prop 19, it's now all about beating the bushes for voters and getting them to the polls, the earlier the better. Early voting got underway last week.
Lewis actually gave only $59,500 to the Prop 19 campaign committee, with the other $159,005 going to the Drug Policy Action Committee, an independent entity controlled by the
Drug Policy Alliance
. While that committee is spending money on get out the vote efforts, it also donated $35,000 to the Prop 19 campaign committee Thursday.
Lewis, whose net worth Forbes pegs at $1.1 billion, has given millions to the drug reform cause in the past decade and a half. In 1996, Lewis donated $500,000 for Prop 215, California's ground-breaking medical marijuana initiative. He gave another $1 million to Prop 36 in 2000, which diverted thousands of nonviolent drug offenders from prison to treatment. And he has donated $2-3 million a year to fund other drug reform efforts.