Alexander "Sasha" Shulgin, the Berkeley pharmacologist who synthesized hundreds of psychoactive compounds and re-introduced Ecstasy to the world, is hospitalized in San Francisco after suffering a stroke over the weekend, his wife Ann told the British newspaper The Guardian Tuesday. He is 84 years old.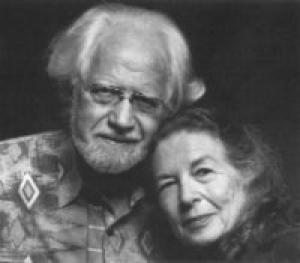 "Sasha had a mild stroke over the weekend and is still in the hospital, where they are treating him. He will be undergoing speech therapy for a while," Shulgin told The Guardian. She added that he is not paralyzed and is expected to recover.
Shulgin is a counter-culture hero to generations of psychonauts. Beginning in the 1960s, he synthesized and then sampled hundreds of variations of phenethylamines and tryptamines. The former are related to mescaline, a psychoactive compound found in peyote cactus and the latter are related to the psychoactive compounds in hallucinogenic mushrooms.
That research was anthologized in a pair of books, PiHKAL (Phenethylamines I Have Known and Loved) and TiHKAL (Tryptamines I Have Known and Loved), which Shulgin and his wife co-authored. Both came out in the 1990s.
Shulgin is known in some circles as the "Godfather of Ecstasy" after he re-synthesized MDMA in 1976 for use in psychotherapy. The drug had been invented by Merck in 1912, but then largely forgotten. After Shulgin began experimenting with it in the 1970s, its popularity spread rapidly beyond psychotherapeutic circles as it became one of the world's most popular synthetic psychedelics.
Shulgin and his wife have been in tough financial straits recently, and friends have set up a
Facebook page
to appeal for donations.
"We need funds for a lot of things including attempts at archiving his work, and that is something we have been asking for money for. But right now it's simply donations for Sasha's health that we need," Ann Shulgin told The Guardian. "The Medicare system in the US pays 80% of certain things but what is left over is considerable, and we are not wealthy. We need around-the-clock care for him right now, and for the next few months, and that can mount up rather fast."
Shulgin is notorious for his decades of drug consumption, but Ann Shulgin was quick to declare that his drug use was not the cause of his stroke. "Considering the hundreds of thousands of people who have experimented with psychoactive drugs and visionary plants, many of them using them as spiritual tools, there is no medical evidence whatsoever that that would be the case. It's simply not true," she told The Guardian.