The marijuana industry is growing up. On Tuesday, the National Cannabis Industry Association (NCIA) officially came into being to represent the interests of the marijuana industry and its consumers. The group aims to influence policy in Washington, DC, just the same way any other industry does -- by lobbying the federal government to protect the interests of its members.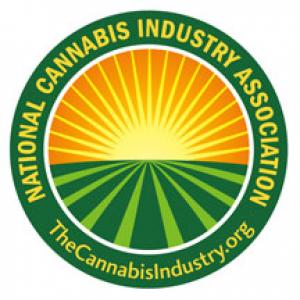 "We've seen such tremendous growth in this industry in the last five years," said NCIA executive director Aaron Smith. "It seems like the industry is not just surviving in the midst of economic decline, but booming. But it wasn't represented in Washington, DC, like all sorts of other industries are. I just started talking to some of the major industry players, and just about everybody was really enthusiastic about jumping on board. This thing just blossomed."
The makeup of the NCIA's
board of directors
, with about one third of its 23 members from California, one third from Colorado, and one third from the rest of the country, correlates roughly with where the cannabis business action currently is. Most of the board members represent dispensaries or associated businesses, but there's also Kush magazine, Weedmaps.com, a pipe-market, an insurance company, and a hemp-seller.
At least three board members have well-known positions favoring marijuana legalization. As long-time head of the Marijuana Policy Project, Rob Kampia has put big money into legalization initiatives; Oaksterdam University's Dale Sky Jones was a spokesperson for the Proposition 19 legalization initiative; and as director of Sensible Colorado, Brian Vicente is working with others to get a legalization initiative on the ballot there in 2012.
"We wanted to be diverse in the types of businesses represented," said Smith. "It's not just dispensaries, it's all these other businesses creating thousands of jobs and hundreds of millions of dollars for the economy."
Becky DeKeuster is CEO of Northeast Patients Group, which will operate four state-licensed, nonprofit medical cannabis dispensaries in Maine. DeKeuster joined the NCIA board of directors and hopes to encourage others in the medical cannabis community to support the fledgling trade association. "I'm proud to be one of NCIA's founding members," DeKeuster said. "This organization will be a great step forward not only for the medical cannabis industry, but also for the interests of the countless patients nationwide who rely on us to provide safe and effective natural medicine."
Another NCIA board member, Kush Magazine CEO Bob Selan, said that the trade association will be the force that finally unifies an extremely diverse industry. "In my years working for a top cannabis culture publication, I've met an astonishing number of talented individuals who are experts in their particular field. From cannabis cultivators to pipe manufacturers to crop insurance brokers, all will benefit from being collectively represented by the national industry association," Selan said.
The NCIA wants to attract at least 200 members in the coming year, Smith said. Regular membership costs $1,000 a year, a sponsoring membership is $2,500 a year, and a sustaining membership is $5,000 a year. If the group meets its membership goals, it could raise a minimum of $200,000 to go to work on Capitol Hill.
A sponsoring membership gives the member the right to vote on the group's board, half of which will be up for election each year. A sustaining membership gives the member the right to run for a place on the board. With the board setting policy, the NCIA is an association that will truly be run by its members.
"Our intention is to hire a lobbying firm," said Smith. "Right now, we have Steve Fox from MPP working part-time for us. As we raise funds, we'll be hiring lobbyists in the District and bringing in a full-time staff."
The group will work to get the federal government to let states set their own marijuana policies, and to ensure that federal agencies treat businesses compliant with state laws just like any other law-abiding businesses, said Smith. He pointed to agencies like the IRS and the Treasury Department, as well as the Department of Justice.
"We want cannabis-related businesses treated the same as any others," he said. "Now, we have things like banks not accepting deposits from legal medical marijuana providers. We may well be lobbying executive agencies to make administrative changes, as opposed to congressional action."
Smith is based in Phoenix, which, as he pointed out, is the "next wave" of legitimate cannabis businesses after Arizona became the 15th medical marijuana state earlier this month, but he'll be hitting the road to build the NCIA, he said. "I'll be traveling the country and getting new members to get the clout we need to make the change we want. Our lobbyist will be representing hundreds of businesses, thousands of jobs, and millions of tax dollars. It's really important we build membership as fast as we can."
The NCIA is in embryonic form right now, but it has the potential to open a new front in the battle to end the persecution of marijuana users and producers. The degree to which it succeeds will be a measure of the real maturity of the contemporary marijuana industry.