More Jail Guards Gone Wild! Plus a Georgia cop gets caught with his hand in the cookie jar, and three Maryland cops get nailed for their shenanigans. Let's get to it: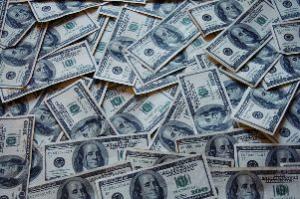 In Calhoun, Georgia,
a Calhoun police officer was arrested November 10
on charges he misappropriated drug fund money. Timothy Poarch, a 10-year veteran of the department, is charged with theft by taking after an investigation by the Georgia Bureau of Investigation. He is accused of taking more than $500 intended for the purchase of evidence or information in drug cases and using it for his own personal needs. He went down after Police Chief Garry Moss noticed discrepancies in the books during an audit. Poarch has been released on $5,000 bond.
In Upper Marlboro, Maryland,
three Prince Georges County police officers were indicted Monday
along with six other people on extortion and conspiracy charges. Sgt. Richard Delabrer, 45, and Cpl. Chong Chin Kim, 42, were charged in connection with the transport and distribution of untaxed cigarettes and alcohol. Officer Sinisa Simic, 25, was charged with conspiracy to distribute and possess cocaine and firearms. Delabrer and Kim face up to 20 years in prison and the forfeiture of assets, while Simic is looking at a five-year mandatory minimum.
In Willacy, Texas,
a guard at a privatized federal detention center was arrested Monday
after agreeing in a sting operation to smuggle cocaine into the prison. Guard Christopher Gonzalez, 29, took possession of 4.4 pounds of cocaine from an undercover officer in return for $2,000 and agreed to smuggle it into the Willacy Federal Detenton Center. He now faces from five to 40 years in federal prison, but is free on bail pending trial.
In Wenatchee, Washington,
a Chelan County jail guard was arrested Saturday
for letting inmates party hearty. Guard Charles Storlie has so far only been charged with forgery for altering a computer record to allow an inmate to go free hours early, but he is also accused of allowing an inmate to run a meth ring from inside the jail, taking $150 payments to allow inmates to have sex with their girlfriends inside the jail, and taking $50 payments to allow inmates to possess and use their cell phones in the jail. The 15-year veteran is now on administrative leave.
In New York City,
a Rikers Island jail guard was arrested last Friday
for trying to smuggle drugs and tobacco in for inmates. Guard Clarence Carrier, 45, was caught with 30 Suboxone tablets and eight pouches of tobacco when he arrived at work. He is charged with drug possession, promoting prison contraband, and official misconduct. He's looking at up to nine years in prison. He is suspended without pay from his $54,000-a-year job.