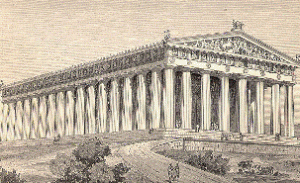 November 23, 1919: Mescaline is first isolated and identified by Dr. Arthur Heffter.
November 22, 1963: Aldous Huxley uses LSD to enhance his awareness as he dies.
November 22, 1975: Colombian police seize 600 kilos from a small plane at the Cali airport -- the largest cocaine seizure to date. In response, drug traffickers begin a vendetta known as the "Medellin Massacre." Forty people die in Medellin in one weekend. This event signals the new power of Colombia's cocaine industry, headquartered in Medellin.
November 24, 1976: Federal Judge James Washington rules that Robert Randall's use of marijuana constitutes a "medical necessity."
November 18, 1986: A US federal grand jury in Miami releases the indictment of the Ochoas, Pablo Escobar, Carlos Lehder, and José Gonzalo Rodríguez Gacha under the RICO statute. The indictment names the Medellin cartel as the largest cocaine smuggling organization in the world.
November 21, 1987: Jorge Ochoa is arrested in Colombia. Ochoa is held in prison on the bull-smuggling charge for which he was extradited from Spain. Twenty-four hours later a gang of thugs arrive at the house of Juan Gómez Martínez, the editor of Medellin's daily newspaper El Colombiano. They present Martinez with a communique signed by "The Extraditables," which threatens execution of Colombian political leaders if Ochoa is extradited. On December 30, Ochoa is released under dubious legal circumstances. In January 1988, the murder of Colombian Attorney General Carlos Mauro Hoyos is claimed by the Extraditables.
November 19, 1993: In Missouri, a Drug Enforcement Administration (DEA) helicopter crashes while conducting surveillance of suspected drug activity, killing a St. Louis police officer and critically injuring the pilot. The crash occurs in a rural, heavily wooded area 15 miles south of St. Louis. The man killed is Stephen Strehl, 35, a 14-year department veteran assigned to a DEA drug task force. The pilot, Hawthorn Lee, is hospitalized in critical condition.
November 19, 2001: Former West Vancouver (Canada) school superintendent Ed Carlin becomes furious with the North Vancouver Royal Canadian Mounted Police after a blunder during which the emergency response team raids a basement rental suite occupied by his son and three others in search of drugs and guns -- the police find Nintendo controllers in the home, but no guns or drugs.
November 20, 2010: Irvin Rosenfeld marks his twenty-eighth anniversary of receiving a monthly tin of about 300 pre-rolled medical marijuana cigarettes from the United States government, as one of five living patients grandfathered into the now defunct Compassionate Investigative New Drug Program.