A sticky-fingered sheriff leads this week's list of law enforcement miscreants. Let's get to it: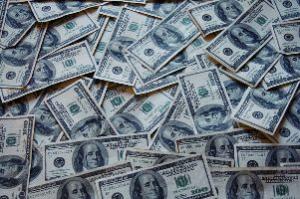 In Williamsburg, Kentucky, the
Whitley County sheriff was indicted Monday
on charges he stole hundreds of thousands of dollars of public funds. Sheriff Lawrence Hodge faces 18 felony counts of abuse of public trust and three felony counts of tampering with physical evidence. Most of the counts allege he took money from office accounts, but some charge that he sold or gave away guns that had been seized. He is accused of stealing around $350,000 over a seven-year period, including $100,000 he claimed was to be used in drug investigations. He faces five to 10 years in prison on most of the counts.
In Monongahela, Pennsylvania,
a fired Monongahela police officer pleaded guilty Tuesday
to peddling cocaine and interfering in an undercover investigation of his drug-dealing friend. George Langan, a 16-year veteran of the department, was also accused of snorting cocaine at the home of his chief's ex-wife while in uniform and carrying his weapon. He went down after a local dealer jailed on drug charges snitched him out. He will begin serving a one to two year prison sentence in January.
In Batavia, Ohio,
a Felicity Police Department captain pleaded guilty Tuesday
to an evidence tampering charge after being caught in a sting where he seized fake Oxycontin tablets from an undercover agent and failed to turn them in. Capt. Delmas "Gee" Pack Jr., 42, is free on his own recognizance while awaiting sentencing. He faces up to 10 years in prison. Pack went down after years of complaints that a Felicity police officer confiscated illegal drugs, but never filed charges or turned in the drugs.
In Houston,
a Harris County jail guard was arrested November 3
for trying to smuggle drugs and other contraband into the facility. Guard Henry Fairlie, 51, went down after an investigation by the Harris County Sheriff's Department. He is charged with possession with intent to deliver a controlled substance (Xanax) and introducing contraband into a penal institution.
In Brownsville, Texas,
a fugitive US Customs and Border Protection officer was arrested October 31
as he crossed a bridge back into the United States. Officer Luiz Enrique Ramirez, 38, had been on the run since February 2009, two months before an indictment naming him was issued. The 13-count indictment charges him with trafficking, drug trafficking, and bribery. According to the criminal complaint, since August 2005, Ramirez allegedly conspired to bring undocumented immigrants into the country by using his official capacity as a government official for financial gain. From November 2007, Ramirez is accused of conspiring to use his official capacity to bring kilogram quantities of cocaine into the country.