After hearing overwhelmingly negative testimony about proposed medical marijuana regulations developed by the state Department of Health and Senior Services, committees in both the New Jersey Assembly and Senate voted Monday in favor of resolutions demanding that the department rewrite the regs to increase patient access, reduce burdens on doctors, and remove onerous rules.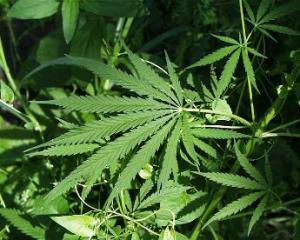 The resolution gives the department 30 days to rewrite the rules. Although Gov. Chris Christie (R) could heed the signal from today's vote and allow the process to move forward, that's not likely, said Ken Wolski of the
Coalition for Medical Marijuana-New Jersey
. Instead, he said, the resolutions will most likely have to be approved in floor votes.
"The concurrent resolutions in the Senate Health Committee and the Assembly Legislative Oversight Committee said the draft regulations were not consistent with the legislation," said Wolski. "There were hearings all afternoon, and testimony in favor of the resolutions was overwhelming."
New Jersey's medical marijuana law was signed in January by outgoing Gov. Richard Corzine (D). When Christie took office, he sought a six month delay in implementing the program, but the legislature only gave him three. The health department issued draft regulations for the medical marijuana program last month. Among the new limitations: A physician registry, capping THC content, having just three strains of cannabis and limiting cultivation to just two centers.
If the health department refuses to rewrite the regulations or comes back with another restrictive draft, the legislature could simply take over and draft regulations itself. But perhaps Gov. Christie and the executive branch will get the message now and quit standing in the way of patients, doctors, and providers.