A panel on the 9th US Circuit Court of Appeals has upheld the marijuana cultivation and distribution conspiracy convictions of California Dr. Marion "Mollie" Fry and her partner, Dale Schafer. Fry and Schafer, both medical marijuana patients, had been sentenced to five years in federal prison in the case, but were free on bail pending the appeal. There is no word yet on when they will have to report to prison or whether they will try further appeals.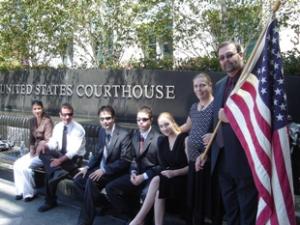 After developing breast cancer, Dr. Fry turned to medical marijuana, and she and Schafer built up a medical marijuana practice, with Dr. Fry writing recommendations and she and Schafer growing and distributing marijuana to patients. They did so with the understanding from local law enforcement that they were in compliance with state law.
But local law enforcement was working with the DEA, and the couple was raided, arrested, and convicted of violating federal drug control laws. Because they were convicted of growing more than 100 plants, they face mandatory minimum five-year prison sentences.
They appealed the conviction, arguing that because local law enforcement agents were cooperating with the DEA at the same time they were assuring the couple they were in compliance with state law, local law enforcement was in effect working for the feds to entrap them. They also argued that local law enforcement entrapped them for sentencing purposes by encouraging them to grow more than 100 plants, the number that triggers a mandatory minimum sentence. And they argued their convictions should be overturned because they were not allowed to mount a medical marijuana defense.
But the 9th Circuit panel didn't buy any of it. In the
opinion
authored by Judge Richard Tallman, the court held that Fry and Schafer did not prove they were entrapped and that they were correctly precluded by Supreme Court precedent from mounting a medical marijuana defense. Now, the health-care providing couple are most likely headed to federal prison for their efforts.