Voters in Dane County (Madison), Wisconsin, and the city of River Falls both approved medical marijuana advisory referenda Tuesday. The non-binding measures are aimed at building political support for passage of a medical marijuana bill in the state legislature.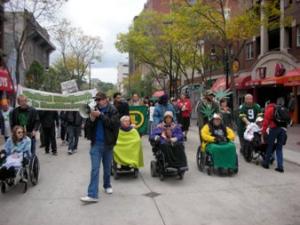 In Dane County, the medical marijuana advisory referendum won with an impressive 75.5% of the vote. That made it more popular than any of the candidates running for election in the county. It also won all of the wards of state Senate Minority Leader Scott Fitzgerald (R-Beaver Dam).
In River Falls, where an advisory referendum on medical marijuana was spearheaded by Alderman Bob Hughes, the measure passed with 68% of the vote.
But the prospects for passage of a medical marijuana bill in the legislature are tough. Advocates will be faced with a hostile Republican governor, Scott Walker, a hostile attorney general in JB Van Hollen, and a state legislature now in the hands of Republicans. Arch-medical marijuana nemesis Leah Vukmir won a state Senate seat and will likely chair a key health committee.
Still, voters in two Wisconsin jurisdictions have put legislators on notice that medical marijuana is a winning issue.