We recently reported on the move by new Philadelphia District Attorney Seth Williams to treat marijuana possession cases more leniently. That didn't sit well with his predecessor, hard-line prosecutor Lynne Abraham, who used a US Senate committee hearing Monday to attack Williams for the move, which was also supported by two Pennsylvania Supreme Court justices. The Williams camp has responded in kind.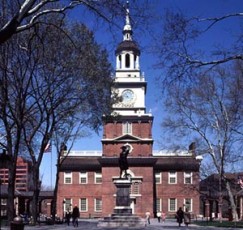 "Local gangs and marijuana growers everywhere are positively overjoyed" at the new policy, Abraham claimed. "'Welcome to Philadelphia, Light Up a Joint' may just be our new slogan."
The new policy, under which people caught with small amounts of marijuana would be charged with summary offenses instead of misdemeanors, would give a break to serious criminals, she argued. "They are the same criminals who ruin the city's neighborhoods by aggressive, destructive conduct, engage in shoot-outs, commit violent crimes to support their habits, and they intimidate or kill witnesses," Abraham said.
"These people arrested for 20 to 30 grams of pot are not first-time offenders for the most part," she said. "They frequently are the repeat offenders who have committed untold numbers of crimes and have been arrested dozens of times."
But Abraham wasn't done yet. "The marijuana market is into the billions. Now we are going to encourage its growth," she continued. "Just think of all those Customs officers on the US-Mexico border trying to stem the tide of marijuana mules, who now will be welcomed to bring their product into Philadelphia. The drug cartels who import pot from Mexico are thrilled," she asserted.
"Hyperbole," is how Williams' top aide, First Deputy District Attorney Joseph McGettigan described Abraham's assault. Abraham misrepresented the policy shift and provided a distorted description of those arrested in minor pot busts, he said. "I would see no evidence that the de minimus users of marijuana are significant contributors to this supposed Wild West violence," he said.
Chris Goldstein, a leader of Philadelphia NORML who lobbied city officials for the change, said he was "stunned" by Abraham's remarks. "This is a joke," he said. "It's like a fusillade of falsehoods here." Most pot is domestically grown, he said, and most smokers posed no threat to anyone. "This is a false characterization of the marijuana users of Philadelphia," Goldstein said. "The vast majority of the marijuana smokers are law-abiding citizens who are working every day to contribute to this city."
Feuding between the current and former district attorneys has gone on since 2005, when Williams highlighted a low conviction rate under Abraham when he sought to unseat her in the Democratic primary. Abraham beat back that challenge, but decided not to run for reelection last year. Since taking office, Williams has shaken up the department and taken other steps that implicitly criticize Abraham's tenure.
While Abraham is squawking about Williams' minor reform, Philadelphia lags behind dozens of cities that have passed "lowest law enforcement priority" initiatives and the 13 states that have already decriminalized possession of small amounts of pot.