The South Dakota Secretary of State's office Monday certified an initiative legalizing medical marijuana for the November ballot. The initiative, the South Dakota Safe Access Act, is sponsored by the South Dakota Coalition for Compassion, a statewide group of doctors, patients, law enforcement officials, and concerned citizens. It is being backed by the Marijuana Policy Project.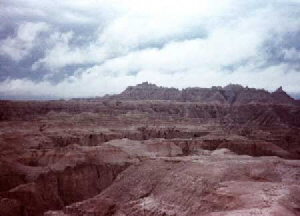 South Dakota has the dubious distinction of being the only state where voters rejected an initiative to allow the use of medical marijuana. Amidst concerted opposition from South Dakota law enforcement and the Bush administration
Office of National Drug Control Policy
, which sent officials to the state to campaign against the measure, voters defeated a 2006 initiative by a margin of 52% to 48%.
This year's initiative would allow qualified patients to possess up to an ounce of usable marijuana and would allow patients or their caregiver to grow up to six plants. Patients would register with the state and obtain a state registry ID card upon getting a physician's approval to use marijuana for conditions including some cancers, glaucoma, multiple sclerosis, Alzheimer's disease, and seizures, as well as specific disabilities, including wasting syndrome, chronic pain, severe nausea, and seizures.
"The coalition could not be more proud of this truly grassroots accomplishment," said Emmit Reistroffer, coalition communications director, in a statement. The group collected 32,000 signatures, nearly double the number of valid signatures needed. "Our members are united behind protecting the sick and the dying, and we now aim to educate the public about the various medical applications for cannabis before the election this November."
"We are excited that South Dakota voters will have another opportunity to make the medical use of marijuana legal for patients in the state," said Steve Fox, director of state campaigns for the Marijuana Policy Project. "Given the increasing level of support for medical marijuana across the country over the past few years, we are fully confident that a solid majority of voters in the state will support patients' rights this November."