On March 2, the Hawaii Senate overwhelmingly approved three separate marijuana reform measures, two relating to medical marijuana and one that would decriminalize the possession of up to an ounce. The bills now head to the House.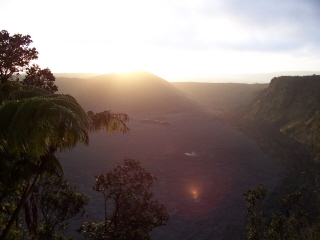 SB 2213
would allow counties to license medical marijuana dispensaries. It passed 20-4, with one member excused.
SB 2141 would increase the number of plants and amount of marijuana patients could possess. Under current law, they can possess three plants and one ounce; under this bill, they could possess up to 10 plants and five ounces. The measure would also increase the number of patients a caregiver can provide for from one to four. It passed 24-1.
SB2450 would decriminalize the possession of up to one ounce of marijuana. Under current law, small-time pot possession is a misdemeanor punishable by up to 30 days in jail and a $1000 fine. Under this bill, there would be no criminal penalties for possession of under an ounce, but offenders would face a $300 fine for a first offense and a $500 fine for subsequent offenses. The bill also makes possession of less than an ounce by a parolee not a reason to force him into drug treatment or violate his parole.
"These votes show that Hawaii's Senate supports sensible marijuana policies that will serve the best interests of state citizens," said Eric McDaniel, a legislative analyst with the Marijuana Policy Project (MPP). "Hawaii's most vulnerable citizens deserve safe and reliable access to their medicine, and no Hawaiian deserves to go to jail simply for using a substance that is safer than alcohol. If House members agree, I would strongly encourage them to pass these measures as well."
In lobbying for the bill, MPP was joined by the Drug Policy Forum of Hawaii and the Peaceful Sky Alliance.
The overwhelming margins of approval for the measures in the Senate is important because Hawaii Gov. Linda Lingle (R) is an avowed foe of marijuana and is likely to try to veto any reform measures coming out of the legislature. Now only if the House can pass these bills by similar veto-proof margins.