Washington Gov. Christine Gregoire (D) Wednesday signed into law a measure that provides some legal immunity for people who report a drug overdose. That makes Washington the second state to enact a "911 Good Samaritan Law." New Mexico was the first in 2007.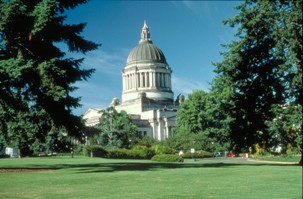 Under the measure, if someone overdoses and someone else seeks assistance, that person cannot be prosecuted for drug possession, nor can the person overdosing. Good Samaritans could, however, be charged with manufacturing or selling drugs.
The measure is aimed at reducing drug overdoses by removing the fear of arrest as an impediment to seeking medical help. According to the state Department of Health, there were 820 fatal drug overdoses in the state in 2006, more than double the 403 in 1999.
The bill also allows people to use the opioid agonist naloxone, which counteracts the effects of opiate overdoses, if it is used to help prevent an overdose.
"We're going to save lives," Rep. Roger Goodman (D-Kirkland) told Senate sponsor Sen. Rosa Franklin (D-Tacoma) after the bill signing.
"It might take the fear out of calling for help," Franklin said.
Washington is the first state this year to pass a 911 Good Samaritan bill, but it may not be the last. According to the National Conference of State Legislatures, Hawaii, Massachusetts, Minnesota, and Rhode Island are considering similar measures.