With California facing a $19 billion budget deficit, Gov. Arnold Schwarzenegger (R) last month proposed saving the state $53 million by cutting off Medi-Cal funding for methadone maintenance for most heroin addicts. That would cause the loss of more than $60 million in matching federal funds. The move was fiercely resisted by methadone advocates -- including a former drug czar -- and public policy analysts, and the proposal was defeated last week in committee votes in the state Senate and Assembly.
But California gives the governor the power to veto individual budget items, so advocates are not resting yet. Instead they are reaching out to the administration in hopes they can enlighten it and persuade the budget axe-wielding Schwarzenegger to aim elsewhere.
Schwarzenegger isn't the first top-tier elected official to go after methadone maintenance. Back in 1999, then New York City Mayor Rudy Giuliani vowed to wean all of the city's methadone patients off it in three months. While Giuliani acted for ideological rather than budgetary reasons -- he said he wanted "drug freedom," not drug dependence -- the pugnacious mayor later changed his tune, admitting the idea was "maybe somewhat unrealistic."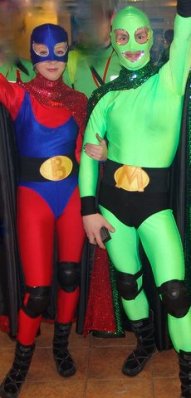 Currently, nearly 150 methadone clinics provide the heroin substitute to some 35,000 addicts, 55% of whom are on Medi-Cal. Advocates and treatment providers said that clinics would be forced to close if the proposal passed, affecting not only the Medi-Cal patients, but also patients who paid out of their own pockets or through private insurance to be able to get maintenance methadone.
"Methadone isn't a cure," said Roxanne Baker, president of the National Alliance of Methadone Advocates (NAMA), "but much like thyroid medication, as long as you keep taking it, it keeps your disease in check, and opiate addiction is a disease. When you mess with your brain with painkillers, it then doesn't produce the endorphins it should. It's not a matter of will power, it's a disease. You need something to replace those endorphins, whether its methadone, suboxone, or even prescription heroin, although I doubt we'll ever see that here."
Enacting the proposed cuts would be "a disaster," said Baker. "There would be no methadone programs left. More than half the patients statewide are on drug MediCal, and they wouldn't even have a place to go. A lot of these people have their lives in order. This is somebody's brother, somebody's aunt, somebody's mom. Please don't take this from us."
Last week, Clinton-era drug czar Gen. Barry McCaffrey flew into the state to hold a press conference denouncing the cut. "Dumping tens of thousands of opiate addicts back on the street would be an immediate disaster to law enforcement, and to the families of people who have become stable, functioning adults" thanks to methadone, said McCaffrey, who has a consulting firm and serves on the board of directors of an organization that treats chemical dependency.
Legislators were listening, not only to McCaffrey, but to the methadone treatment community. A Senate Budget Committee hearing last week proved tough going for Schwarzenegger's representatives.
"This measure would eliminate the drug MediCal program with the exception of the perinatal and youth funding," said John Wardlaw from the state Department of Finance. "This is not an easy reduction in any way. We are at the point where we are making very difficult reductions."
Committee Chair Denise Moreno Ducheny (D-San Diego) wasn't buying it. "How much federal funding are you giving up?" she asked.
"Sixty-six million dollars," Wardlaw said.
"We save $53 million and lose $66 million?" asked Ducheny.
"That is correct, ma'am."
Ducheny just stared at him for a few uncomfortable moments before moving on to the next witness.
"There would be cost shifts in the area of corrections and child welfare services," Greg Tallivant of the legislative analysts' office told the solons. "The day the clinic closes, those people have to do something. If they can't make it to the next methadone clinic, heroin would be the next choice. You would see people arrested. You would see prison costs and child welfare costs go up."
Assemblyman Mark Leno (D-San Francisco) was visibly irritated by the proposal. "There is a complete lack of interest in any cost-benefit analysis here," he said. "This is reckless and cavalier. It doesn't really make much sense. We have 171,000 people addicted to drugs. This will increase our crime rate; it's a recipe for disaster on our streets. Does the governor have no interest in this or does he not believe that this will impact the safety of our children and communities? We've already zero-funded the base Proposition 36 program. The outcome of this is to have drug offenders with no jail and no treatment."
"This is really a short-sighted proposal that shifts costs from funding treatment to funding law enforcement, jails, and prisons," said Jason Kletter, a member of the Bay Area Addiction Research Team (BAART), which is in turn a member of California Opioid Maintenance Providers (COMP), a nonprofit organization representing opioid maintenance treatment centers. "It is a public safety issue, to say nothing of the humanitarian crisis it would provoke," he said.
"We think if this happened many clinics would close, and the folks who lose access to care would likely relapse and cost the system much, much more in a short time," said Kletter. "We see relapse rates of 80% within a year when clinics close, so it wouldn't even be like we'd be kicking the can three or four years down the road."
"This would have the biggest impact on programs that have a high percentage of Medi-Cal beneficiaries in treatment and would be unable to stay open because more than half their patients, and thus, their revenues, are gone," said Kletter. "You would have a fundamental dismantling of the system."
The cost incurred would be staggering, Kletter said."If 80% relapse in same year, we know that the state will incur $700 million to $1 billion in new costs in the criminal justice system," he said, citing a study from the 1990s that found each dollar invested in treatment produced a seven-dollar return. "The state wants to save $53 million by eliminating drug Medi-Cal and will also turn away more than $60 million in matching funds. That's $115 total program cost. A seven-to-one return on that is close to a billion dollars. "With 80% relapse, we could end up seeing $700 million in new criminal justice and prison costs."
"It's a terrible proposal," said Glenn Backes, a Sacramento-based public policy analyst who works with the Drug Policy Alliance at the Capitol. "California Democrats in both houses have said so. The Senate Republicans didn't do a cost-benefit analysis; they just said we can't afford to give out subsidized health care."
But in reality, the situation is even worse, said Backes. "They've killed Proposition 36 funding, drug courts are being slashed. According to the governor's finance director, that's 171,000 patients. The cost-benefit for this is worse than nil. If only one out of a thousand relapses and goes to prison, you've already lost money because prison is so much more expensive than treatment. If only one out of a thousand gets Hep C, the taxpayer loses. If only one out of a thousand gets HIV, the taxpayer loses."
It's easy to lose the human side in all the numbers, Backes said. "If only one out of a thousand ODs and dies, that's 170 California families who have lost a loved one."
And the battle continues. "While both the Senate and the Assembly budget committees have rejected the governor's proposal, in California, the governor has a line item veto," said Kletter. "We are continuing to try to work with the administration to explain the impact of this kind of proposal and get them to understand it is a public safety and cost-shifting issue. We haven't had any direct meeting with them yet, but that's next on our agenda. We want to educate them about them dire consequences of this sort of action."
Even if advocates many to salvage the drug Medi-Cal program, they would be well-advised to be searching for alternative funding sources, and how better than to take money from the drug war? Tough times call for creative solutions, and Backes has one: Use federal Byrne Justice Assistance Grants to fund treatment instead of drug task forces. Every dollar funding more drug war arrests costs $10 additional in spending for courts and prisons, he said.
"Historically, Byrne grant funds have been given to task forces to increase arrests," Backes noted. "The Drug Policy Alliance position is that Byrne funds would be better spent on almost anything other than doing low-level drug sweeps. We would rather see that money go into treatment for people in the system."