A majority of California voters support Proposition 19, the state's Tax and Regulate Cannabis marijuana legalization initiative, according to a poll released Tuesday by Public Policy Polling. The poll has support at 52%, with 36% opposed and 12% undecided.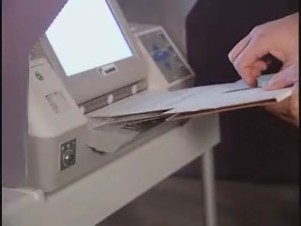 The ballot measure would legalize the possession of up to an ounce of marijuana by those 21 or older, as well as allowing any adult to grow up to 25 square feet of it. It would also give counties and municipalities the local option to approve the regulated cultivation, sale, and taxation of marijuana.
The poll was an automated phone sampling of 641 people who voted in the last election.
As Nate Silver of the polling analysis web site 538.com has noted
, this is the sixth California legalization poll released in recent months. Automated call polls like this one have consistently shown Prop 19 winning, while human operator polls have shown in losing narrowly. Silver suggests that people are less likely to take a possibly controversial position (such as legalizing marijuana) with a human operator, thus introducing a possible downward bias in the human operator polls.
The Public Policy poll found that 62% of Democrats supported the proposition, as did 55% of independents, but only 37% of Republicans. Among ethnic groups, support was highest among African-Americans (68%), followed by whites (53%), and Hispanics (47%). Only among Asians was there more opposition to the measure (43%) than support (29%).
Levels of African-American support for the measure have been all over the map in the recent polls, and so the numbers should be viewed with a grain of caution. Blacks make up only slightly more than 6% of the electorate, and the small number of actual black people being polled means the numbers are not very reliable.
Nearly two out of five (38%) of Californians said they had used marijuana, but even among those who said they had never tried it, 44% still support Prop 19.
"Marijuana continues to be a hot button issue in California," said Dean Debnam, president of Public Policy Polling. "Voters seemed to be convinced that is about more than simply dispensing marijuana, but that such a change could have huge impacts on the state."