The US House of Representatives unanimously passed a bill, HR 5143, Monday night that would create a national commission to study the US criminal justice system and make recommendations for reform. Bulging prison populations, draconian drug war policies, and racial disparities in the criminal justice system will all be on the table for the commission.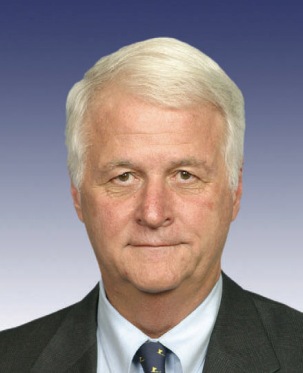 The bill was sponsored by Rep. William Delahunt (D-MA) and passed under an expedited process that assumes unanimity if no members object. None did.
The bill is a companion bill to one sponsored by Sen. Jim Webb (D-VA), who in his first term in the Senate has convened a series of forums on the state of the criminal justice system. The Webb bill has passed the Senate Judiciary Committee and is likely to see a Senate floor vote this fall.
"It is a sign of how quickly the tide has turned against punitive criminal justice policies that this bill passed without opposition," said Bill Piper, director of national affairs for the
Drug Policy Alliance
. "Prisons are overflowing at great taxpayer expense, in large part because of the failed war on drugs, and members of Congress are finally saying enough is enough, we need ideas for reform."
"Today's vote shows Congress is aware that our nation's criminal justice system is in need of major repair," said Julie Stewart, director of
Families Against Mandatory Minimums
. "With 2.3 million people in its jails and prisons, the United States has the highest incarceration in the world. One of out of 31 Americans is under some sort of correctional supervision -- jail or prison, parole or probation. Brave though we may be, we are no longer the land of the free," continued Stewart.
"The House has spoken decisively. Now it is time for Senators to act," Piper said. "Sen. Webb's and Rep. Delahunt's bipartisan commission legislation needs to be passed quickly before the war on drugs and punitive criminal justice system bankrupt our country and destroy more lives."
"We know too much about crime and rehabilitation, and about what works and what doesn't work with regard to recidivism, to continue to mindlessly sentence minor offenders to long prison sentences and inflexible mandatory minimum penalties," said Stewart. "The moral bankruptcy of such policies is now being compounded by the fiscal bankruptcy it is visiting upon the state and federal governments. We applaud the House for taking this enormous step, and we look forward to seeing this bill through until it reaches the president's desk before the 111th Congress adjourns," Stewart concluded.
If passed by the Senate and approved by the president, the legislation will create a bipartisan, blue-ribbon commission to conduct a top-to-bottom review of the entire criminal justice system and offer concrete recommendations for reform within 18 months. Like its House counterpart, the Webb bill has strong bipartisan support. Among its 37 cosponsors are Senate Judiciary Committee Chairman Sen. Patrick Leahy (D-VT), Subcommittee on Crime and Drugs Chairman Sen. Arlen Specter (D-PA), ranking minority member Sen. Lindsay Graham (R-SC), and Judiciary Committee member Sen. Orrin Hatch (D-UT).