The US House of Representatives Wednesday approved a bill, SB 1789, that addresses one of the most glaring injustices of the American drug war: the 100:1 disparity in sentencing between federal crack cocaine and federal powder cocaine offenders. The bill does not eliminate the disparity, but dramatically reduces it.



A companion measure passed the Senate in March. The bill now goes to the White House for President Obama's signature, which is expected shortly. The White House supported the bill.
Under federal drug laws enacted during the height of the crack hysteria of the mid-1980s, a person caught with five grams of crack cocaine faced the same mandatory minimum five-year sentence as someone caught with 500 grams of powder cocaine. And though blacks constitute only about 30% of all crack users, they accounted for more than 80% of all federal crack cocaine prosecutions.
The bill approved by Congress reduces that 100:1 ratio to 18:1. It also removes the mandatory minimum sentence for possession of five grams or less of crack, marking the first time Congress has repealed a mandatory minimum since Richard Nixon was president, although not the first time a law involving mandatory minimums has been scaled back. To the dismay of advocates, the bill is not retroactive.
Under the bill, it will take 28 grams of crack to garner a mandatory minimum five-year prison sentence and 280 grams to trigger a 10-year prison sentence. It will still take 500 grams of powder cocaine to trigger the five-year mandatory minimum. Estimates are that, once enacted, the law could affect about 3,000 cases a year, reducing sentences by an average of two years. The shorter sentences should save about $42 million in prison costs over five years.
Criminal Justice Policy Foundation
head Eric Sterling has been working to reform the law for nearly two decades -- since just a few years after he helped write it as House Judiciary Committee counsel at the time. The change didn't come nearly fast enough, he said. "I'm very personally relieved," Sterling said. "My role in these tragic injustices has pained me for decades. You realize that probably hundreds of thousands of men and women went to prison for unjustly long sentences that I helped write. It's not something I've ever forgotten."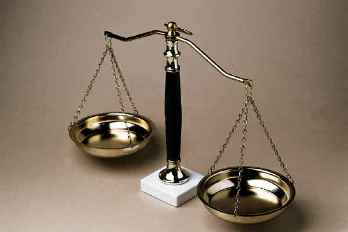 He didn't think it was going to happen. "I have become so cynical," he said. "I really doubted the leadership was going to bring it to the floor, and I doubted that the Republicans were going to support it. Even though it had passed the Senate, I didn't think the House Republicans were going to go along. But I was pleasantly surprised that people like Reps. James Sensenbrenner (R-WI) and Dan Lundgren (R-CA) spoke in favor of it, and that the House majority leader went to the floor to speak in favor of it. My cynicism was completely unwarranted here, so I'm very relieved and satisfied."
"Members of both parties deserve enormous credit for moving beyond the politics of fear and simply doing the right thing," said Julie Stewart, founder and president of
Families Against Mandatory Minimums
(FAMM). "For those of us who have been pushing for reform for nearly 20 years, today's vote is phenomenal. To see members of Congress come together on such a historically partisan issue like this during an election year is heartening. The 100:1 disparity was an ugly stain on the criminal justice system," Stewart continued. "Nobody will mourn its passing -- least of all, the thousands of individuals and families FAMM has worked with over the past 20 years that have been directly impacted. I am hopeful that the forces of reason and compassion that carried the day today will prevail again soon to apply the new law retroactively to help those already in prison for crack cocaine offenses," Stewart concluded.
"This is a historic day, with House Republicans and Democrats in agreement that US drug laws are too harsh and must be reformed," said Jasmine Tyler, deputy director of national affairs for the
Drug Policy Alliance
. "The tide is clearly turning against the failed war on drugs. I'm overjoyed that thousands of people, mostly African American, will no longer be unjustly subjected to the harsh sentencing laws enacted in the 1980s," Tyler said. "The compromise is not perfect and more needs to be done, but this is a huge step forward in reforming our country's overly harsh and wasteful drug laws."
"Well, I guess there's 80% less racism, but there's still a big problem, though," said Nora Callahan, director of the
November Coalition
, a drug reform group that concentrates on federal drug war prisoners. "This is a fix on the back end, but as the US Sentencing Commission noted, sentencing really begins when the police start investigating. That whole drug war system of cops and snitches and prosecutors is still in place."
"Substantively, this is not a major policy change," agreed Sterling, "But symbolically, it's very important. I wouldn't have thought this would have made it to the House floor, and I wouldn't have thought this would pass by two-thirds on a recorded vote."
"This is progress, but it's not retroactive, so all the people who worked so hard to pass this bill don't get any reward," said Callahan. "When you leave out the principle of extending justice to all, it's really tough. How do you tell people sorry, we left you out of it?"
Making the law retroactive will be the next battle, but it won't be the only one. "In concrete terms, the next step will be to try to get retroactivity," said Sterling. "The other side of it is to push the president to start commuting sentences."