A sleazy federal probation officer gets indicted, a bunch more cops get arrested, and two big city East Coast dirty cops head for the slammer. Let's get to it: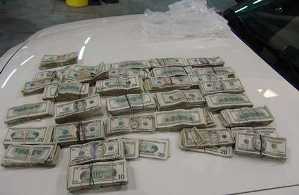 In Portland, Oregon,
a former federal probation officer was indicted July 21
on charges he sexually abused female offenders who were under his direct supervision and that he then obstructed a later investigation to cover up his misconduct. Mark John Walker, 51, faces an eight-count indictment, including three felony counts of deprivation of civil rights by aggravated sexual abuse, two misdemeanor counts of engaging in sexual contact, one count of making a false statement to the FBI, one count of intimidating and threatening a witness, and one count of falsifying a record to obstruct an investigation. He faces up to life in prison on the civil rights counts. Authorities said his victims were probationers with histories of sexual abuse, mental illness, and drug addiction.
In Eunice, Louisiana,
a Eunice police officer was arrested July 21
along with three other people accused of doctor-shopping for pills and them selling them on the street. Officer Raymond Trahan, Jr., was allegedly caught in the act of peddling pills by narcotics officers. He is also accused of protecting the group from police. In the scheme, one suspect would go to Houston to procure pills from different doctors, then return with them to Louisiana, where the others would sell them. They got popped with $6,000 worth of Adderall, Xanax, and Soma.
In Downers Grove, Illinois,
a Downers Grove police officer was arrested July 22
for conspiring with another man to stop suspected drug dealers and rip them off. Officer Randy Caudill, 34, faces two felony counts of official misconduct for allegedly using police computers to verify the license plate numbers of suspected drug dealers and offering tips to his co-conspirator about possible targets to hit. Caudill was jailed on $200,000 at last word. He faces up to five years in prison.
In Milwaukee,
two Milwaukee police officers were arrested over the weekend
after being snared in a federal sting. Sgt. Royce Lockett is accused of helping a supposed dealer supposedly carrying more than 500 grams of cocaine transport it after the dealer's vehicle broke down. He faces up to 40 years in prison. Officer Paul Hill is accused of helping to conceal the proceeds of an alleged drug deal and faces up to 20 years in prison.
In Philadelphia,
a former Philadelphia police officer was sentenced last Friday
to 15 years in federal prison for drug dealing and conspiring to rob an undercover agent posing as a drug dealer. Alhinde Weems, 34, and a five-year veteran, dealt drugs before becoming an officer and continued to do so while in uniform. He was arrested in March 2009 carrying his police-issue weapon as he went to rob the supposed drug dealer and pleaded guilty in January to drug and firearms charges. He could have gotten life in prison.
In New York City,
a former NYPD officer was sentenced last Friday
to 12 ½ years in federal prison for dealing multiple kilograms of cocaine and ripping off the competition. Juan Acosta had pleaded guilty to conspiracy to distribute cocaine, extortion under color of official right, and unlawful possession of a firearm in furtherance of a crime. For four years beginning in 2005, Acosta peddled coke with a civilian drug dealer, and in one incident, used an NYPD car to rob a drug dealer of several hundred thousand dollars, making it seem as if the money had been seized by law enforcement. Acosta and his buddy went down after getting snared in a sting in October 2009 and agreeing to provide protection for a 10-kilogram shipment of what was supposed to be cocaine. Acosta made the run, got paid $15,000 by a federal "cooperating witness," then went to jail.