A California Legislative Analyst's Office report released Tuesday estimates that if Proposition 19, the Tax and Regulate Cannabis marijuana legalization initiative, were to be passed by voters, it could generate "hundreds of millions of dollars a year" in tax revenues in state sales taxes and taxes imposed by counties and municipalities that allowed for taxed and regulated sales and cultivation. Passage of the measure would also lead to reduced costs in state and local law enforcement, courts, and corrections, while not endangering public safety, the report said.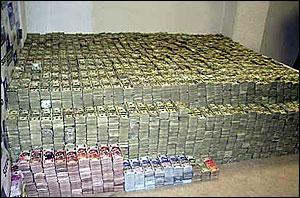 The Legislative Analyst's Office is a non-partisan state agency. Its job is to provide fiscal and policy advice to the state legislature.
The "hundreds of millions of dollars a year" estimate is roughly in line with, although lower than, the
State Board of Equalization's estimate
that marijuana legalization could bring $1.4 billion a year in taxes and fees in the state. That estimate was based not on Proposition 19, but on an Assembly bill introduced by Tom Ammiano (D-San Francisco) that would have allowed for direct state taxation of marijuana. Under Prop 19, only cities and counties would have the ability to tax and regulate marijuana sales and cultivation -- although the state could, of course, collect a sales tax on anything sold in the state.
"Proposition 19 allows local governments to authorize, regulate, and tax various commercial marijuana-related activities," the report noted. "As discussed below, the state also could authorize, regulate, and tax such activities... we estimate that the state and local governments could eventually collect hundreds of millions of dollars annually in additional revenues."
The report warned, however, that firm estimates were hard to come by because of uncertainties, particularly those surrounding how the federal government would respond to California cities or counties moving forward to tax and regulate recreational marijuana sales.
With California laying off and furloughing state workers, and with California cities and counties doing the same with teachers, firefighters, and police officers because of ongoing budget crises, the Legislative Analyst's Office report is bound to become ammunition for Prop 19 supporters.