The United Food and Commercial Workers (UFCW) Western States Council announced Wednesday that it is backing Proposition 19, the California Tax and Regulate Cannabis marijuana legalization initiative. The Western States Council represents some 200,000 union members in Western states, including some 26,000 in California.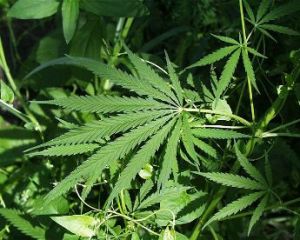 "The Western States Council is endorsing Proposition 19 based upon our previous support of the medical cannabis initiative, 1996's Proposition 215," George Landers, the council's executive director, said in a statement. "We view Proposition 19 as an enhanced version of the previous proposition, that creates taxable revenue and produces jobs in agriculture, health care, retail and possibly textile. We further believe that the proposition will deprive narcotics traffickers of a significant source of criminal revenue."
"The marriage of the cannabis-hemp industry and UFCW is a natural one," said Dan Rush of the union's Local 5, which in May began representing about 100 Oakland medical marijuana industry workers. "We are an agriculture, food-processing and retail union, as is this industry."
Rush has been assigned by the union to work on the campaign. "I'll be handling the strategy to bring in other unions, and their endorsements and resources," he told the Los Angeles Times.
Some other union locals in the state have already endorsed the initiative, as has the state NAACP, a number of law enforcement figures and a number of elected officials. (See the endorsement list here.)
Initiative supporters had hoped to gain the endorsement of the California Labor Federation, which met this week in San Diego, but ended up settling for the group to remain neutral, which it did. That means the organization's 1,200 member unions are free to endorse the initiative if they wish.
"Obviously, I would have liked to have had a full endorsement," said Rush, adding that the neutrality pledge would allow him to continue to try to win more labor endorsements. "I'm expecting to garner the endorsements of most of the major unions in California over the next several weeks," Rush said.