Two California public opinion polls, one released Friday and one released Monday, are at odds as to whether the Tax and Regulate Cannabis marijuana legalization initiative (now known officially as Proposition 19) has the support of Golden State voters. The confused polling results suggest a race that will be very tight.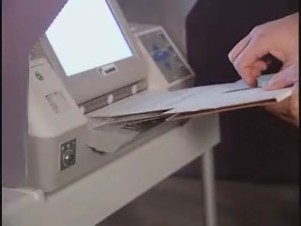 On Friday, the
Field Poll
reported that only 44% supported the initiative, while 48% opposed it and 8% were undecided. But that was followed on Monday by a
SurveyUSA poll
that found 50% supported the initiative, 40% opposed it, and 11% were undecided. (The numbers don't add up because of rounding.)
The sampling margin of error for the SurveyUSA today poll was +/- 4%, while the margin of error for the Field poll was +/- 3.2% overall and +/- 5.5% for its population subsamples. Again, given the small gap between support and opposition and the margin for error, the polling suggests a very tight race indeed.
Proposition 19 would legalize the possession of up to an ounce of marijuana and the growing of a garden of 25 square feet by adults anywhere in California. It would also provide counties and municipalities with the local option to allow, tax, and regulate marijuana sales and production. If it wins in November, it would be the first time the voters of any state have voted to legalize marijuana.
The SurveyUSA poll showed majority support for the initiative among moderates (53%), liberals (69%), college graduates (54%), and people who make less than $40,000 a year (54%) or more than $80,000 a year (53%). The Field poll showed majority support among Democrats (53%), young voters (52%), young whites (53%), and middle aged whites (51%).
There are discrepancies between the two polls, especially when it comes to support by race and by geographic region. The SurveyUSA poll found majority support for the initiative among whites (50%), blacks (52%), and Asians (53%), with only Hispanics (46%) failing to get on board. But the Field poll was significantly lower, especially among non-whites. It showed majority support among no ethnic groups, with support at 48% for whites, 40% for blacks, 33% for Asians, and 36% among Hispanics.
Similarly, the Field poll shows majority support only in the San Francisco Bay area (53%), while the SurveyUSA poll shows majority support there (53%) and in the Greater Los Angeles area (54%). The Field poll had support for the initiative at only 46% in Los Angeles County, 46% in the Inland Empire, and 39% in San Diego County.
There has been some speculation that differences in polling techniques could account for the differences. The SurveyUSA poll is an automatic poll conducted by telephone with automated questions and response prompts, while the Field poll is conducted by a live interviewer. It has been suggested that some respondents may be embarrassed to tell a live interviewer they support legalization.
We are less than four months out now. This is going to get very interesting.