Along with our weekly in-depth Chronicle reporting, DRCNet also provides daily content in the way of blogging in the Stop the Drug War Speakeasy -- huge numbers of people have been reading it recently -- as well as Latest News links (upper right-hand corner of most web pages), event listings (lower right-hand corner) and other info. Check out DRCNet every day to stay on top of the drug reform game! Check out the Speakeasy main page at http://stopthedrugwar.org/speakeasy.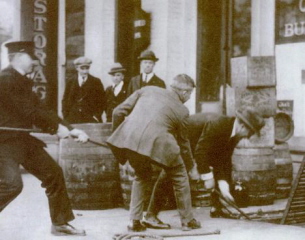 Since last issue:
Scott Morgan writes: "Will the Marijuana Vote Help the Democrats in November?," "The War on Marijuana = Federal $$$ for Local Cops," "A Scary New Drug Threatens Our Children: Nutmeg" and "Marijuana Legalization is a Civil Rights Issue."

David Borden contributes: "UN Drug Policy in the Dark Ages" and "What's the Big Deal About Narco-Subs?"

Phil Smith posts early copies of Drug War Chronicle articles.

David Guard posts numerous press releases, action alerts and other organizational announcements in the In the Trenches blog.
Again, http://stopthedrugwar.org/speakeasy is the online place to stay in the loop for the fight to stop the war on drugs. Thanks for reading, and please join us on the comment boards.