Missouri has become the latest state to ban products containing synthetic cannabinoids, with Gov. Jay Nixon signing into law this week a bill making them and products containing them controlled substances in the state. The law goes into effect August 28.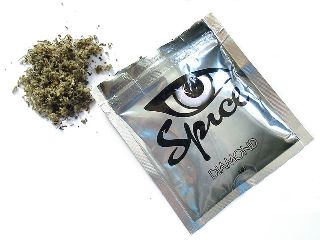 Products under names such as K2 and Spice contain the synthetic cannabinoid JWH-018, synthesized by a Clemson University scientist more than a decade ago for research purposes. While the products are marketed as incense, most people buying them use them to achieve a marijuana-like high. Their use has been linked to
adverse effects
, including vomiting, hallucinations, and agitation.
K2, Spice and similar products began appearing in Europe in 2006 and started showing up in this country last year. They are now banned in most European countries, but not in the US, although the DEA has labeled JWH-018 a "drug of concern."
An increasing number of states are not waiting for the feds to act. This year, K2 was criminalized in Alabama (the same law also outlawed salvia divinorum), Arkansas, Georgia, Kansas, Kentucky, Louisiana (effective August 15), North Dakota, and Tennessee. Similar legislation has been proposed in several more states, including Florida, Illinois, and New York.