The American Civil Liberties Union (ACLU) has filed a lawsuit against retail giant Wal-Mart for firing an employee who used medical marijuana. The lawsuit argues that firing an employee for lawfully using medical marijuana violates the provisions of the 2009 Michigan Medical Marijuana Act.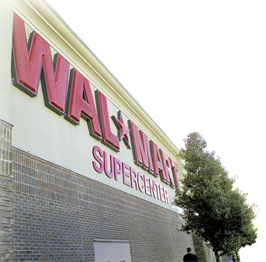 Joseph Casias, 30, is a cancer patient who began using medical marijuana on his oncologist's recommendation. Although he had been named Associate of the Year at the Battle Creek Wal-Mart in 2008 and had an exemplary employment record with the store, Casias was fired after taking a company-required drug test when he injured his knee at work.
"Wal-Mart made him pay a stiff and unfair price for his medicine," said Scott Michelman, staff attorney with the ACLU Drug Law Reform Project. It isn't fair that any "patient should have to choose between adequate pain relief and gainful employment," he said. "And no employer should be allowed to intrude upon private medical choices made by employees in consultation with their doctors."
Wal-Mart officials said it defers to federal standards in cases where the law is unclear. Michigan is an at-will employment state, meaning employers can fire an employee for any reason except those barred by federal law, such as discrimination on the basis of race, ethnicity, gender, or religion. The ACLU will argue that Casias' firing amounts to medical discrimination.
More than 20,000 Michigan residents are registered medical marijuana patients. The case could have broad implications, not only in Michigan, but in other medical marijuana states that are grappling with the issue.