It's becoming difficult to keep up with all the marijuana bills being filed at statehouses around the county. In addition to the bills in Washington state (see related story here), in the past 10 days we saw a medical marijuana bill introduced in Missouri, another in Alabama, and another in Virginia. There was also a decriminalization bill introduced in Virginia, and in New Hampshire a decrim bill and a "tax and regulate" legalization bill got hearings.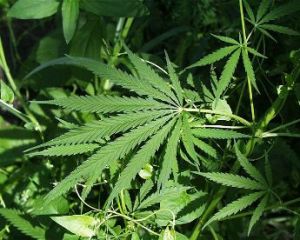 In Missouri, Rep. Kate Meiners (D-Kansas City) and 16 cosponsors introduced
HB 1670
, which would allow patients with debilitating diseases to use marijuana upon a physician's recommendation. Patients or caregivers could possess up to one ounce of usable marijuana and three mature and four immature plants. Previous bills have failed to move in the Republican-dominated legislature, but the presence of a Republican cosponsor this year could make a difference.
In Alabama, Rep. Patricia Todd (D-Birmingham) has introduced HB 207, which would allow patients with specified debilitating conditions to use marijuana. The bill has been referred to the House Judiciary Committee. Previous medical marijuana bills died in 2007 and 2008.
In Virginia, Delegate Harvey Morgan, a 79-year-old Republican, filed HB 1136, a medical marijuana bill that would protect from prosecution patients who have "a valid prescription issued by a medical doctor." The bill's prospects are uncertain. Morgan is a senior Republican and committee chair, but the measure also faces opposition.
Another bill introduced by Morgan, HB 1134, would make small-time marijuana possession a civil offense rather than a criminal one and mandates a maximum $500 fine. It would also create a rebuttable presumption that anyone growing five plants or less is growing for personal consumption, and treats small grows like small amounts of marijuana. The bill would also do away with a two-year mandatory minimum sentence for selling less than an ounce and a five-year mandatory minimum for selling more than an ounce. Like Morgan's medical bill, the prospects for the decrim bill are uncertain.
In New Hampshire, the House Criminal Justice and Public Safety Committee Wednesday held public hearings on two bills, HB 1653, which would decriminalize the possession of less than an ounce of marijuana, and HB 1652, which would legalize the possession of up to one ounce and three plants, and provide for the regulated and taxed sale of marijuana to adults. The decrim bill is sponsored by Rep. Steven Lindsey (D-Keene), while the tax and regulate bill is sponsored by Reps. Calvin Pratt (R-Goffstown), Joel Winters (D-Manchester), Carla Skinder (D-Cornish), and Timothy Comerford (R-Fremont).