The Washington state Senate Friday passed SB 5516, the 911 Good Samaritan Act, on a vote of 47-1. One member was absent. The bill now goes to the House.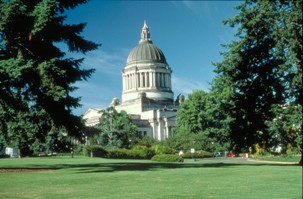 The measure provides immunity from prosecution for drug possession offenses for overdose victims and people who seek medical assistance for overdose victims. It does not grant immunity from prosecution for drug distribution offenses.
It also allows expanded access to Naloxone, a powerful opiate antagonist that can bring people back from the brink of death from overdoses in a matter of moments.
The bill comes as the number of drug overdose deaths in Washington state have increased from around 403 in 1999 to 707, or nearly two a day, in 2006. Drug overdose is now the second leading cause of accidental death in the state, second only to traffic accidents.
The bill was opposed by the Washington Association of Prosecuting Attorneys, who argued that because there was no budget for publicizing the bill, it would not affect drug-taking behaviors, and thus would be no more than another complicating factor in drug prosecutions.
Drug overdose fatalities now outrank traffic accidents as the leading cause of accidental deaths in more than a dozen states. But only one state, New Mexico, has approved a Good Samaritan law. Perhaps Washington will be next.