Health Canada has given final approval for the use of Sativex, a sublingual marijuana extract, for the treatment of spasticity in multiple sclerosis patients, the drug's manufacturer, GW Pharmaceuticals, announced Tuesday. Canada had previously approved Sativex for neuropathic pain in MS patients in 2005 and for pain relief in cancer patients in 2007.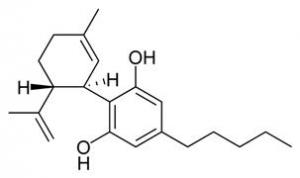 "This means that people in Canada with MS experiencing the debilitating symptoms of spasticity, such as painful spasms and cramps, will now have a new treatment option in addition to standard therapy," the company said in a
press release
.
The announcement comes as Sativex appears poised for a break-out. Already approved for use in Britain, it received preliminary approval earlier this month in Spain, and the German government announced two weeks ago that it would allow Sativex to apply for approval there. The company said it is also looking to market the drug in other European countries in association with Bayer.
"Following recent approvals in the UK and Spain, Canada is now the third major country to approve Sativex for symptomatic relief of spasticity in adult patients with MS," said Dr. Steven Wright, GW's research and development director. "This regulatory approval has come several months earlier than anticipated and GW looks forward to working with Bayer to develop the marketing strategy for this new indication."