An 8 News Now/Las Vegas Review-Journal poll has found little support for legalizing Amsterdam-style cannabis cafes or prostitution. Only 30% of respondents supported retail marijuana sales and only 19% supported legalizing prostitution.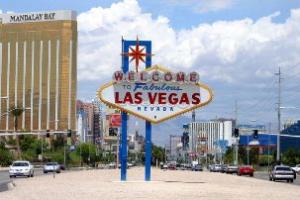 The poll asked: "As a possible way to improve tourism, would you support or oppose legalizing Dutch-style hashish and marijuana bars in Las Vegas?" Nearly two-thirds (64%) of respondents said no, while 6% were undecided.
The poll was conducted last week by Mason-Dixon Polling and Research. The group surveyed 405 registered Clark County voters and had a margin of error of +/- 5%.
Setting up cannabis cafes would work against efforts to craft a more mainstream, family-friendly image for the long-time gambling destination, Mason-Dixon pollster Brad Coker told the Review-Journal. And hookers and hash bars may be too much even for the famously live-and-let-live city, he added. "Things are maybe a little desperate in Clark County these days, but I don't think they're quite that desperate yet," Coker said. "These kinds of issues push the limits of even a libertarian community. You could go to some very liberal communities, and the idea of legalizing prostitution would probably raise a few eyebrows."
The
Marijuana Policy Project
had spent nearly a decade attempting to convince Nevada voters to legalize marijuana before pulling out earlier this month because of funding problems. Also contributing to that decision was
another poll
earlier this month that had support for legalization at only 42%.