Swiss cannabis pioneer Bernard Rappaz has renewed his hunger strike after being returned to prison on the failure of his appeal to the country's Federal Tribunal. Rappaz is serving a 68 month sentence for cannabis distribution after running afoul of conservative pot laws in the canton of Valais, where he lives.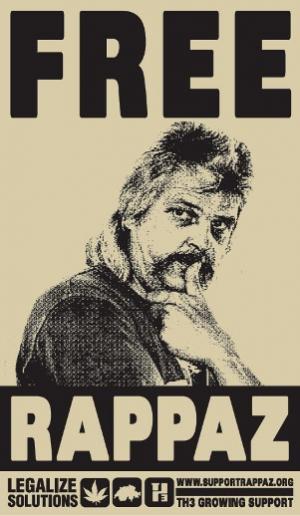 Rappaz had been on a 50-day hunger strike while imprisoned earlier this year and was hospitalized in Bern while Valais authorities dithered over whether to force-feed him against his written wishes. Instead, they released him to house arrest last month pending his appeal.
The appeal was turned down last week and Rappaz was returned to prison. He restarted his hunger strike on Monday.
Rappaz, a long-time cannabis and hemp activist, has long been a burr under the saddle of authorities in the conservative canton. They responded first with his original prosecution and sentencing (a partner was sentenced only to parole), then again by bringing a series of new charges against him shortly after he was released on house arrest last month. The new charges, for offenses that allegedly took place between 2002 and 2006, include document falsification, money laundering, violation of drug laws, and social benefits fraud.
There is an international campaign to free the Swiss activist, who is sometimes referred to as "the Gandhi of hemp." There is a French language
Support Bernard Rappaz
Facebook page and
Solidarity with Bernard Rappaz
web site. For English speakers, the European Coalition for a Just and Effective Drug Policy (ENCOD) has a
Bernard Rappaz web page
.