A Texas asthma sufferer who went to California for a medical marijuana recommendation and then got busted in June on a Texas highway with small amounts of marijuana and hashish is facing up to life in prison after being indicted by a Brown County grand jury. He is charged with possession of a controlled substance with intent to deliver, a first-degree felony in the Lone Star State.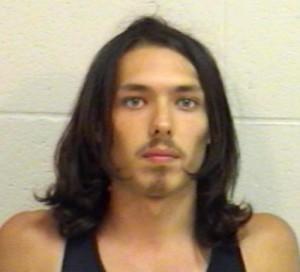 Chris Diaz, 20, has been jailed on $40,000 bond since the June 27 arrest. He was busted with 14 grams of weed and hash.
Under Texas law, possession of less than two ounces of marijuana is a Class B misdemeanor punishable by up to six months in jail, while possession of hashish is either a state jail felony punishable by up to two years for less than a gram, or a second-class felony punishable by up to 20 years if less than four grams, although probation is also possible. It is unclear exactly how much hash Diaz had.
Diaz was pulled over for an expired license tag while en route from California to Austin, and according to the DPS trooper's report, could not produce a drivers' license or proof of insurance. He was then arrested for failure to identify, and during a subsequent search, police found a small amount of hashish on his person. A search of the vehicle then turned up more hash and marijuana in pill bottle from a California medical marijuana provider.
The DPS report said the search also turned up a cell phone "containing text messages referring to drug sales" and a notebook with "drug and law writings." Those are apparently the basis, legitimate or otherwise, for the drug distribution charge.
Texas does not have a medical marijuana law, and its authorities do not recognize having a recommendation from another state as a defense against prosecution.
Diaz has attracted supporters both inside Texas and nationally. The
Texas Coalition for Compassionate Care
and a group called
I Am Sovereign
are publicizing the case and pressuring Brown County officialdom. And the asthmatic Diaz sits in jail in Central Texas awaiting trial,
without his medicine
.