The Coalition for a Safer Detroit thought it had done everything right in its bid to get a marijuana legalization initiative on the city's November ballot. The group gathered sufficient signatures to make the ballot, and the city council went through the motions of considering the measure, opening the way for the voters to speak by failing to act. The next step should have been a rubber-stamp approval by the Detroit Election Commission, the body that only two months earlier had certified the signatures.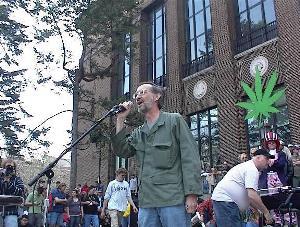 But on Monday, the commission voted 3-0 to remove the measure from the ballot. The surprise move came after Detroit Corporation Counsel and commission member Krystal Crittenden told the commission that in the opinion of the city's law department, which she oversees, state law forbidding marijuana possession preempted the measure.
The initiative simply excluded the use or possession of less than an ounce of marijuana by adults in private from the city's ordinance.
"This would have sent a message to the police that they should focus on more serious crime," said Matthew Abel, a Detroit attorney who worked with petition organizers.
Tim Beck, chair of the Coalition for a Safer Detroit, is considering whether to appeal the decision to the Wayne County Circuit Court.