Proposition 19, the California Tax and Regulate Cannabis marijuana legalization initiative, is out-fundraising the organized opposition by a margin of more than ten-to-one, according to campaign finance reports filed Monday with the Secretary of State's office. The Prop 19 campaign has brought in more than $425,000 in donations so far this year, compared to only $41,000 raised by Public Safety First, the most prominent opposition group.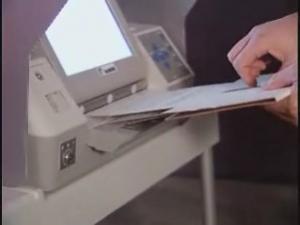 The Prop 19 campaign has raised more than $1.6 million in total. Its biggest contributor by far is initiative sponsor Richard Lee of Oakland, whose firm kicked in another $45,000 this last quarter, bringing its total to almost $1.5 million. But aside from Lee's funds, the campaign also took in more than $120,000 in donations this past quarter, including $5,000 each from the
Berkeley Patients Group
and something called the Odam LA Collective. Hundreds of people contributed smaller amounts, typically $25, $50, and $100, although a handful of people kicked in $1,000 and a few more $500, including one from a Stinson Beach resident who described his occupation as "alchemist." There were also contributions of $420, $104.20, and $4.20 (followed by one for $95.80 by the same person).
While the Prop 19 campaign has demonstrated some mass fundraising appeal, it's a different story with the opposition. Aside from one $100 individual contribution in the last quarter, every cent of Public Safety First's money has come from just four groups: the
California Police Chiefs Association
($30,000), the
California Peace Officers Association
($5,000), the
Peace Officers Association of Los Angeles County
($5,000), and the
California District Attorney Investigators Association
($1,000).
Neither side is well-positioned for an expensive TV advertising campaign. The Prop 19 campaign has only $62,000 on hand -- a drop in the bucket in California's massive media markets -- while Public Safety First has only $18,000. But the pro-legalization forces can also count on an additional $100,000 contributed to the
Drug Policy Alliance
Network, DPA's lobbying funding arm. That was kicked in by civil liberties and AIDS prevention philanthropist Philip Harvey, founder of the North-Carolina based Adam & Eve "adult accessories" online and mail order company.