A bill to set up a medical marijuana dispensary and distribution system in Maine passed both houses of the legislature this week and is expected to be signed by the governor. The measure passed the House 126-17 Monday and the Senate 32-3 later the same day.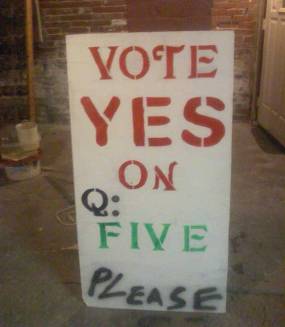 Maine enacted a medical marijuana law in 1998, but it failed to provide a way for patients to legally obtain their medicine. Once this measure,
SP 0719
, is enacted, patients will be able to go to dispensaries or grow their own.
Last November, Maine voters approved a referendum directing the legislature to set up a dispensary system. Now it has. The measure envisions up to eight dispensaries and creates a process to set fees for patients, caregivers, and dispensaries.
"Today, Maine becomes the latest state in the country to set up a legal distribution system for medical marijuana, and is now a leader in providing patients with a legal and dignified way to obtain their medicine," said Jill Harris, managing director of public policy at the Drug Policy Alliance, which supported the referendum and the legislation. "The legislature has followed the will of the voters in Maine who overwhelmingly voted for such a system last November."
Maine now joins New Mexico and New Jersey as states with state-authorized dispensary systems. California and Colorado also have dispensary systems, but those are more loosely regulated. An initiative trying to make the November ballot in Oregon would bring a dispensary system there if passed.