A California Superior Court judge ruled Monday that the City of Los Angeles' moratorium on new medical marijuana dispensaries is invalid and granted a preliminary injunction blocking enforcement of the ban. The Green Oasis dispensary and a number of other collectives sued the city last month seeking to overturn the moratorium.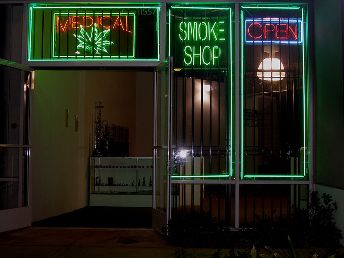 They argued that the City Council violated state law when it extended its original moratorium in March. They also argued the measure was unconstitutionally vague.
Superior Court Judge James Chalfant concluded that the city did not follow state law when it moved to extend the moratorium, but had instead relied on an out-of-date local ordinance. "The city cannot rely on an expired ordinance," he said as he issued the injunction.
The injunction applies only to Green Oasis, but the ruling appears to challenge the city's ability to enforce the moratorium against the hundreds of dispensaries that have opened in the city in the last two years. According to some estimates, the city could have as many as a thousand dispensaries operating right now. With the Green Oasis ruling, other dispensaries will be inspired to join the lawsuit or file lawsuits of their own.
The ruling only adds to the confusion around the legality of dispensaries in California in general and Los Angeles in particular. Also on Monday, the Obama administration issued a memo saying that prosecuting medical marijuana providers in states where it is legal should not occur unless the providers are violating state law. But last week, LA District Attorney Steve Cooley argued that under his interpretation of state law, "100%" of LA dispensaries are illegal, and he was going to move against them.
In the meantime, more dispensaries continue to open in Los Angeles. And now, in the wake of this week's ruling, the LA city council is moving in an expedited manner to get a handle on them. It expects to have plans in place next week to begin to shut down hundreds. This is a battle that is far from over.