Long-time marijuana legalization advocate Dana Beal was one of three men arrested October 1 in Ashland, Nebraska, after they were pulled over in a traffic stop and police seized 150 pounds of marijuana. He and the other two men, Christopher Ryan of Ohio and James Statzer of Michigan, are being held in the Saunders County Jail, with bail set at $500,000 for Beal and $100,000 for Ryan and Statzer.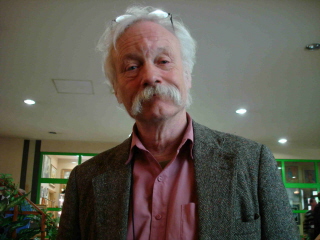 Beal's supporters have begun a fundraising drive to raise the $50,000 cash bail needed to free him and to pay his legal expenses. They have set up resources online, including the Free Dana Beal
Facebook page
,
web page
, and
blog
.
Beal and company have been charged with possession of marijuana with intent to distribute. It's not clear what the penalties for that offense are under Nebraska law, but possession of more than a pound can earn up to five years in prison and sale of any amount is punishable by a one-year mandatory minimum sentence and up to 20 years.
Beal, an erstwhile Yippie activist from the 1970s and permanent fixture on the counterculture scene, heads the New York City-based organization Cures Not Wars, which advocates for the use of ibogaine as a treatment for drug dependence. But he is more widely known for acting as an information clearing house for the annual legalization rallies held each May in more than 200 cities around the planet known as the Global Marijuana March or Million Marijuana March.
The men were traveling from California, where they had attended the annual conference of the National Organization for the Reform of Marijuana Laws (NORML) the previous week. According to local media reports, police stopped the van in which they were riding for "driving erratically," and when the police officer approached the vehicle, he saw "several bags of marijuana in plain view." He then called for assistance, and police then found multiple duffel bags of marijuana, totaling 150 pounds, throughout the vehicle.
Last year, Beal was arrested in Illinois on money-laundering charges after police there seized $150,000 in cash and a small amount of marijuana from his vehicle. The money-laundering charges were later dropped, and Beal pleaded guilty to misdemeanor marijuana possession. The state of Illinois kept the money. The Chronicle hopes that Beal, Ryan and Statzer will have similarly decent fortunes in the Nebraska system this time.