A Danish court has ruled that the residents of Copenhagen's Christiania neighborhood have no right to use the property they have called home since 1971. The ruling opens the way for the government to regain control of the hippie enclave.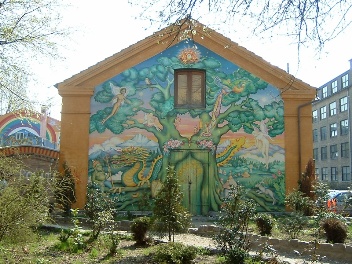 Nearly 40 years ago, Copenhagen counterculture activists invaded a disused former naval base and created the self-governing community of Christiania in the heart of the city. More than 900 residents lived an anarchic, self-governing existence, complete with the famous Pusher Street, where cannabis merchants openly sold their wares.
But in 2004, the Danish government moved to reassert control over Christiania with an eye to redeveloping the property. It has also forced the shutdown of Pusher Street, resulting in clashes with police. But residents didn't respond only with rocks; they filed a lawsuit in 2006 seeking to block the government from reasserting control.
On Tuesday, the Danish Eastern High Court dismissed the lawsuit. But residents had expected that ruling, Christiania spokesman Thomas Ertman told the Associated Press. "I believe that we will appeal the case" to Denmark's highest court, the Supreme Court, he said.
"No Danes are above the law, neither are the residents of Christiania," said Peter Christensen, a senior member of the ruling Liberal Party. "I am very satisfied that the ruling came out this way."