Coca farmers, typically peasants in Colombia's most impoverished regions, have never been considered criminals, but that could change if President Álvaro Uribe has his way. Not content with waging war on the coca plant and the cocaine trade, as he has done throughout his two terms in office, or with recriminalizing drug possession, as he is currently attempting for the third time, Uribe now wants to go after the bottom of the drug supply chain too.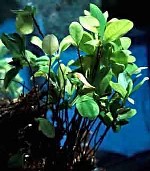 In an
interview Sunday
, Uribe said he wants peasants "who persist in growing coca to be put in jail." The change from current policy is necessary, said Uribe, because without drastic measures like sending peasant farmers to jail, the government will never be able to stop coca planting.
Under Uribe, Colombia has wholeheartedly embraced the Washington-inspired Plan Colombia, which has seen nearly $6 billion spent in the past decade, mostly on military and police equipment and fumigation of coca crops. But despite all the years and billions of dollars, Colombia remains the world's largest current coca producer, and production levels are similar to where they were a decade ago.