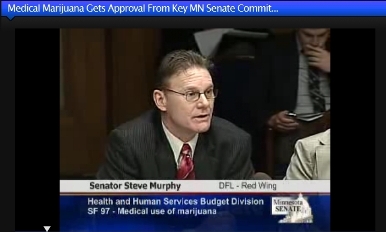 Medical marijuana is now legal in 13 states, and by year's end it could be legal in several more. Legislatures in at least 19 states are, have, or will be considering medical marijuana bills this year, and while in most of them efforts are just getting off the ground or stand little chance of passing this year, significant progress has already been made in at least five states and bills are just a handful of votes and a governor's signature away from passage.
More broadly, medical marijuana has become part of the legislative landscape. It is now either the law of the land or under consideration in more than 30 states. Most of the states where it is not on the political agenda are in the South. On the West Coast, it's a done deal; in the Rocky Mountain states, half are already there; in the Midwest, progress is slow but ongoing; and in the Northeast, the issue has been red hot in recent years.
Here's what things look like right now, followed by some discussion below. Note that this is the Chronicle's assessment, based on legislative histories and the analyses of the people we talked to below, among others:
States where a bill was introduced and is already dead:
Iowa
Kansas
South Dakota
States where bills have been in play, but are unlikely to pass this year:
Alabama
Connecticut
Massachusetts
Missouri
Ohio
Tennessee
Texas
States with bills either just introduced or not introduced yet, but promised, and thus unlikely to pass this year:
Delaware
Idaho
Pennsylvania
Wisconsin
States with the best chance of passage this year:
Illinois
Minnesota
New Hampshire
New Jersey
New York
Rhode Island
"There are a couple of states where we are very close," said Dan Bernath, assistant communications director for the Marijuana Policy Project, which is involved in all the states most likely to see a bill pass this year. "Medical marijuana activists are used to having their hearts broken in state legislatures, but there's a very good chance we will see something pass this year."
In Illinois, companion House and Senate bills are awaiting floor votes, but MPP reports that "they do not have enough committed 'yes' votes to be sent to the governor for approval." A similar bill was defeated in the Senate two years ago, but the House has never had a floor vote on it.
In Minnesota, the House version of the medical marijuana bill passed its final committee hurdle on Tuesday and heads for a floor vote. The Senate has already approved its version. But Republican Gov. Tim Pawlenty has "concerns" and has threatened a veto.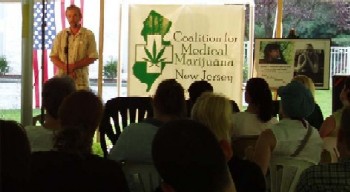 In New Hampshire, a medical marijuana bill easily passed the House in March and was amended and passed by the Senate last month, but Democratic Gov. John Lynch has "serious concerns" and said the Senate version is "unacceptable." The House has voted not to accept the Senate amendments and is calling for a conference committee to craft final language that could be acceptable to the governor.
In New Jersey, a medical marijuana bill passed the Senate in February, but has languished in the House, where it is stuck in committee. But a hearing will take place later this year, and the bill could move forward after that.
In New York, identical bills have been introduced in both the Assembly and the Senate. The House passed a bill last year, but it went nowhere under then Republican Senate leadership. Now, with both houses under Democratic control and a friendly Democratic governor, the bill has a real chance.
In Rhode Island, which has an existing medical marijuana program, a bill that would establish "compassion centers" for distributing it to qualified patients passed the Senate in April and is awaiting action in the House.
"This is a crucial time for a lot of bills we have in play," said Bernath, citing the far advanced bills in Minnesota and New Hampshire, both of which face reluctant governors. "In New Hampshire, we've passed both the House and Senate, and now the House is working to address some of the governor's concerns while still crafting a bill that will work with patients."
In Minnesota, Bernath noted, Gov. Pawlenty has opposed medical marijuana. "The governor has expressed concerns in the past, and our supporters in Minnesota have been working hard to address those," he said. "The governor has had the opportunity to get educated on medical marijuana over these past few years, but continues to say he sides with law enforcement. But law enforcement's credibility has been eroding, so there's some reason to hope the governor will come around."
In New Jersey, where the Drug Policy Alliance, MPP and NORML have a played a role, it may just be a matter of time. "It's headed for the Assembly Health Committee for a hearing, perhaps in June, but maybe in the fall," said Ken Wolski, director of the Coalition for Medical Marijuana-New Jersey. "It really depends on the chairman of the committee, Dr. Herb Conaway (D-Delran). We've been in contact with him, but the problem is all the assemblymen are up for election in November, and they're nervous about what they consider a controversial medical marijuana bill. If not in June, it could be after the election."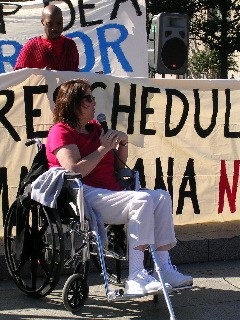 The assemblymen are mistaken if they think medical marijuana is controversial, said Wolski. "There is positive political capital in supporting medical marijuana -- it polls better than any of those legislators," he said. "Any legislator who puts his reelection chances ahead of suffering patients probably doesn't deserve to be elected anyway."
"New Jersey is going to be a long slog, it could go either way, but it looks like they'll sit on it through September, which gives both sides plenty of time to lobby," said NORML's Allen St. Pierre. "But with Gov. Corzine saying he will sign it; that gives it greater impetus, so I think New Jersey will end up with patient protection laws."
As for New York, the political stars could now be aligning, said St. Pierre. "It's not clear how far this will progress, but as in New Jersey, it's one of those rare times where the governor has effectively said he will sign a medical marijuana bill, and that helps."
Like New Jersey, New York has been the subject of years of work by DPA in Albany, and MPP has a hired lobbyist stalking those halls. "In both cases, there have been people working this for five to seven years," said St. Pierre.
"Things have never looked better in New York," said MPP's Bernath. "In the past, the problem was the Republican-controlled Senate, but now it's the Democrats in charge, and we have a lot of confidence that this will get through the Senate. The Assembly is already very supportive."
The state legislative process is agonizingly and frustratingly slow, but medical marijuana has already proven to be an issue that can win at the statehouse and not just at the ballot box. In 2009, only 13 years after California voters approved the first state medical marijuana law, about a quarter of the population live in medical marijuana states. Chances are that before the year is over, that percentage is going to increase.